hcmf// presents Crash Ensemble performing 'Wingform' by Barry O'Halpin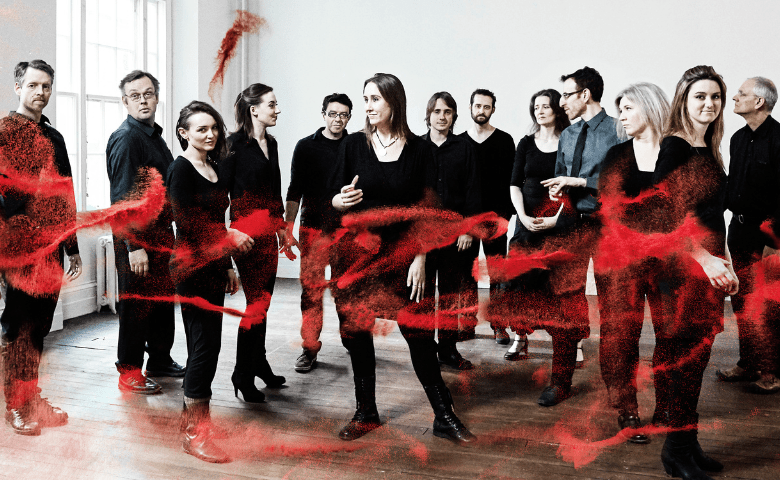 Crash Ensemble; Barry O'Halpin, solo electric guitar; Ryan McAdams, conductor; Jack Phelan, visuals.
Wingform is an hour-length work in four movements, with solo electric guitar passages as connective tissue. It serves as the culmination of Barry O'Halpin's period as Crash Ensemble's composer-in-residence, alongside his first few years as the group's guitarist.
Teeming with living energy, Wingform takes advantage of Crash's unique ability to cover a breadth of musical ground: winding melodies, mechanical rhythms, rapid lines and hypnotic drones. Swarming mosquitos and electrical hum are mimicked by the ensemble, recurring in mantra-like waves, constantly contorting into new shapes. Barry's exploratory and highly personal approach to the electric guitar weaves through these uncanny combinations of wild and human-made sounds.
Produced by hcmf// supported by Culture Ireland
Wingform is commissioned by Crash Ensemble with funds from the Arts Council of Ireland/An Chomhairle Ealaíon
Crash Ensemble is strategically funded by the Arts Council of Ireland, and is also in receipt of funding from Dublin City Council and Culture Ireland
Crash Ensemble is resident at the National Concert Hall, Dublin.
Programme
Barry O'Halpin - Wingform (2021) 65'
Tickets
Tickets will be available via HCMF//, booking opens on 9 September.