hcmf// presents Andrew Zolinsky performing works by Linda Buckley, Donnacha Dennehy & Barry O'Halpin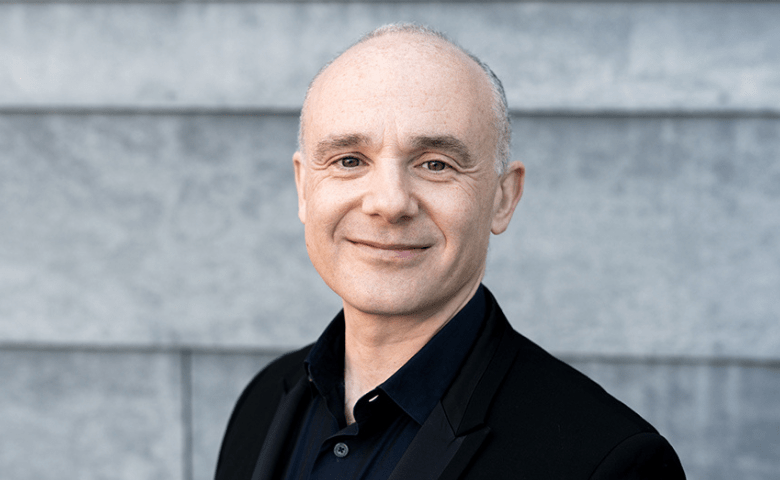 Andrew Zolinsky piano / electronics
Andrew Zolinsky presents an intriguing programme with a heady mix of five individual, contrasting voices from the farthest edges of the Atlantic. Two brand new pieces have been written for Andrew specially for this year's hcmf//, co-commissioned with New Music Dublin and Iceland's Dark Music Days: Tracing from Lilja Maria Ásmundsdóttir, one of the newest composers from the Icelandic scene, and a new work, Water Witch, from the ultra-imaginative, intense and shimmering vision of Ireland's Linda Buckley. Linda's work also heads a short review of the current Irish scene which includes an early work from Barry O'Halpin, a lockdown work written for Andrew from Chris McCormack, and Her wits, a tribute for Nonesuch's Bob Hurwitz from Donnacha Dennehy.
Produced by hcmf// supported by Culture Ireland
Tracing is co-commissioned by New Music Dublin, Dark Music Days and hcmf//
Water Witch is co-commissioned by New Music Dublin, Dark Music Days and hcmf//
Programme
Lilja María Ásmundsdóttir (Iceland) - Tracing (2022) 17' World Premiere
Linda Buckley (Ireland, 1979) - Water Witch (2022) 15' World Premiere
Barry O'Halpin (Ireland, 1987) - Miniature (2013) 3'
Donnacha Dennehy (Ireland, 1970) - Her wits (about him) (2017) 5' UK Premiere
Chris McCormack (Ireland, 1992) - Something other than the fear of falling (2019) 13' World Premiere
Tickets
Tickets available from HCMF//, booking opens on 9 September.