Ulysses Journey 2022: Katalin Koltai & Elizabeth Hilliard perform new works by Irish & Hungarian Composers, in association with Sundays @ Noon, Dublin
Hugh Lane Municipal Gallery of Modern Art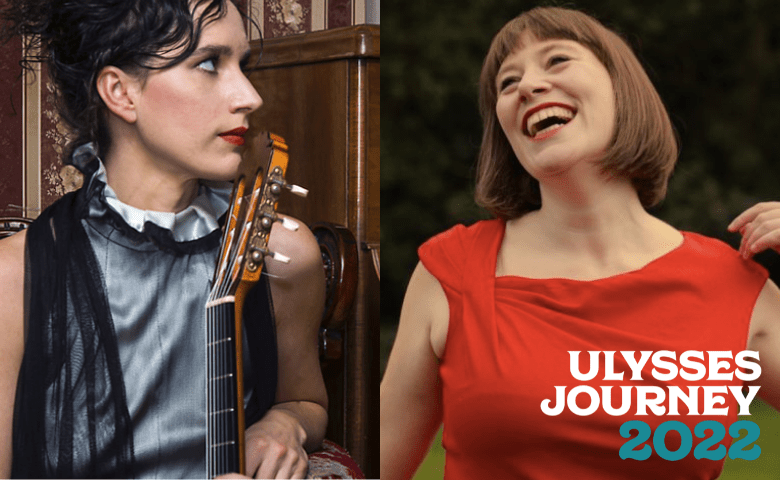 2nd of February, 2022 marks the 100th anniversary of the publication of James Joyce's Ulysses. In light of the importance to Dublin and Ireland of this milestone in world literature, as well as its significance to Paris and France, the Contemporary Music Centre, Ireland (CMC) and Centre Culturel Irlandais (CCI) present an international celebration, across Ireland and Europe from February to June 2022.
Join us as Ulysses Journey 2022 travels onwards to The Hugh Lane Municipal Gallery, Dublin on Sunday, 6th of February for the second iteration in a series of international concerts performed by Hungarian guitarist Katalin Koltai & Irish soprano Elizabeth Hilliard. This concert is presented in partnership with Sundays @ Noon, and will showcase new and existing music by Irish and Hungarian composers, whose works were selected by Katalin following an open call.
Programme
Máté Balogh Little Harry Hughes
Daragh Black Hynes Proteus 
Greg Caffrey The Private Consciousness of Molly Bloom (2015) Performed by Katalin Koltai and Elizabeth Hilliard
Alessio Elia Caducae resonantiae (World Premiere) 
Samu Gryllus four simple studies for K.K. Monument IV, (World Premiere) 
Gráinne Mulvey Soft morning, city! 
Petra Szászi Oak (2021)
Márton Szőcs manque (World Premiere) 
Please note that these works may not be performed in this order.
Tickets
Tickets available via Sundays @ Noon at the Hugh Lane Gallery website HERE.
Accessibility
Accessibility information for this venue can be found on the Hugh Lane Gallery website HERE.
Recording
This concert was recorded by Sundays @ Noon live from the Hugh Lane Gallery, watch online here.
The Contemporary Music Centre, Ireland is funded by the Arts Council of Ireland/An Chomhairle Ealaíon and the Arts Council of Northern Ireland's Project Lottery Funding. Ulysses Journey 2022 is a programme of events and commissions celebrating the centenary of the publication of James Joyce's Ulysses across Ireland, France and Hungary from February to June 2022. Responding to Ulysses, this project features an international series of concerts, screenings of six newly commissioned music and film works and talks about Joyce. The Ulysses Journey 2022 new music and film works were co-commissioned with the Centre Culturel Irlandais as part of its Joyce Season (2 February - 20 June 2022) supported by the Irish Government through the Department of Foreign Affairs and the Decade of Centenaries 2012-2023 programme. Other funders and partners include Budapest Music Center; Centre Culturel Hongrois, Paris; Embassy of Ireland, Hungary; FUGA Budapest Centre of Architecture; Irish Film Institute; Moving on Music; New Music Dublin; One Dublin One Book through funding from Dublin UNESCO City of Literature, Dublin City Council and the Department of Tourism, Culture, Arts, Gaeltacht, Sport and Media; Embassy of Hungary, Dublin; Sonic Arts Research Centre (SARC); Sundays @ Noon at The Hugh Lane Gallery.