Xenia: CMC Pop Up Opera for Bealtaine Festival 2018
Contemporary Music Centre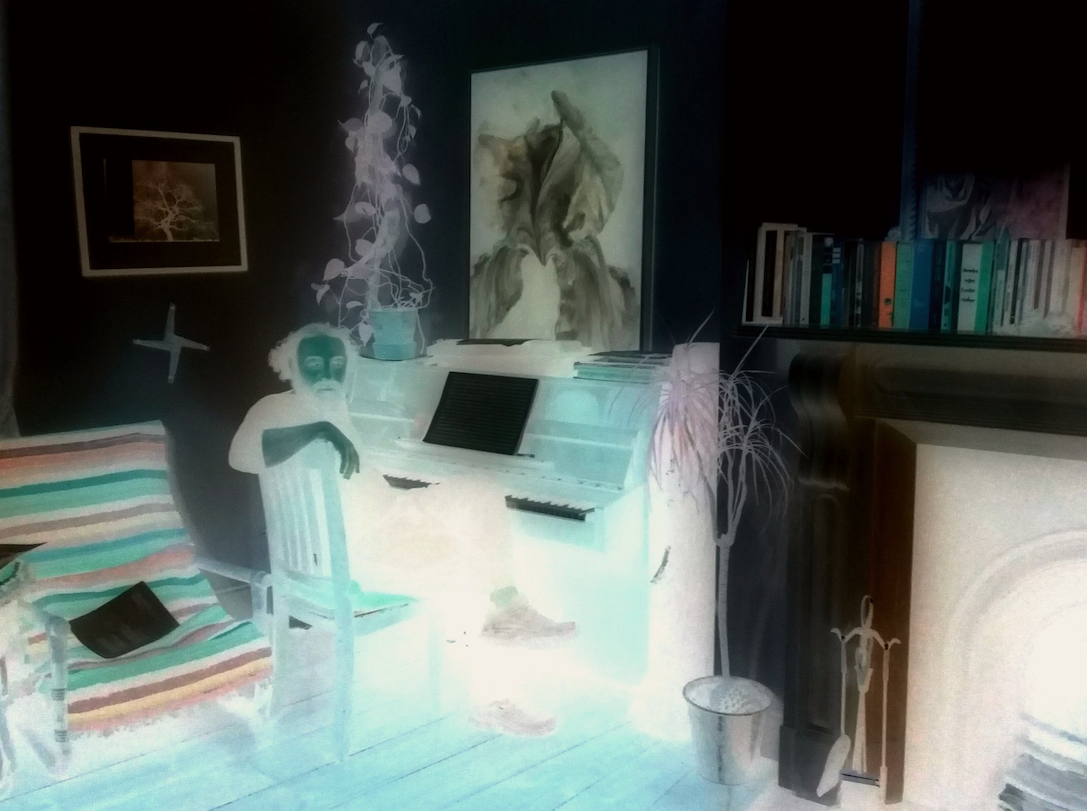 See world premiere of exciting and dramatic new 'pop up' opera
Xenia
in Temple Bar during Bealtaine 2018!
Following the 
success of the Contemporary Music Centre's 'pop up' opera
Beneath Iseult's Tower
specially 
commissioned for Culture Night 2017, CMC 
presents Bealtaine @ Temple Bar 'pop up' opera Xenia. Tickets are FREE but space is limited so book your ticket today by visiting Eventbrite.
Xenia is devised 
specially for Bealtaine 2018 by CMC composer Nick Roth
.  W
orking collaboratively with specialist 
performers and composers on CMC's Emerging Composer Programme
, Roth explores the Bealtaine 2018 theme of the paradoxes of the concept of hospitality.
From Bealtaine's website regarding this year's theme of hospitality: 
From 2018 through to 2020, in response to ongoing, international, globally transformative events, Bealtaine will adopt the theme of hospitality, hosting, welcome and generosity, as a broad and multi-layered festival theme. C
onflicting understandings, or disavowals of hospitality are central to current international geo-political crises as a response to mass migration and the enforced global movement of peoples. 
The undertones carried by hospitality are underlined by historical interpretations of the concept, and in the twentieth century Jacques Derrida's philosophical work on the Ethics of Hospitality.
In Derrida's work, the concept of hospitality contains paradoxes in relation to how including those welcomed (cultures, societies, migrants) in the spirit of hospitality, necessarily implies others will be rejected and where curiosity in relation to the new or strange co-exists with fear of 'the other'. Similarly, the person who hosts has a certain power over the person hosted and in that sense hospitality contains within it a hierarchy.
We feel that the dual or multi-level interpretation of hospitality, creates a fertile context for developing engagement and celebration but also challenging and critical arts events.
Xenia is an RSVP to an invitation by the Bealtaine Festival to consider the philosophical implications of Jacques Derrida's concept "Of Hospitality". The work, itself an invitation by Anne Dufourmantelle, explores the conditional as a necessity of the impossibility of the absolute – the shadow of the Other as light emerging from Night. Within it, I discovered that the French (l'hôte) and Greek (xenos) words for guest and host are contronyms – double-headed Janus words indicating sites for turbulence and conflict. An impermanent and transitory art like music knows much about the nomadic nature of our passage through time. Whilst this piece is just a child's drawing in the sand, "Of Hospitality" itself leaves a trace in thought like motions of the wind.
Creative Team:
Nick Roth, Composer, Librettist, Dramaturge
Siobhra Quinlan, Producer
Raeghnya Zutshi, Composer on CMC's Emerging Composer Programme
Elizabeth Hilliard, soprano (12 noon and 2pm performances)
Amy Ní Fhearraigh, soprano (4pm performance) 
Cora Venus Lunny, violinist
Izumi Kimura, pianist
Performance times: 12pm, 2pm and 4pm, duration 25 mins approx.
Facebook event listing here.
Tickets are free but limited, and can be booked here.
Photo credit: Olesya Zdorovetska