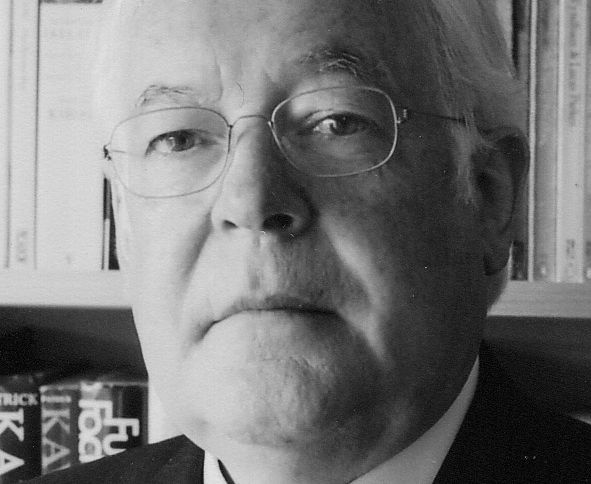 I work to two rules: one adapted from Eric Gill on the legibility of typefaces, "one hundred percent accessibility one hundred percent of the time"; the other from Tom Paine on the intrusiveness of government, "that development is best which sounds like development least".
Tom Cullivan was born in Cavan in 1939. He studied piano locally from an early age. He began composing incidental music for plays while studying at the National University of Ireland, Galway. His work as musical director and composer with the Dramasoc led to involvement with other Galway theatre companies including An Taibhdhearc and Druid and to the composition of some fourteen scores for theatre during the 1960-70s. He continued his involvement in theatre during the 1990s, writing a series of one-man shows featuring the actor and singer Martin Dempsey. He
also worked as musical director with the Dublin Theatre Company during this period, notably with the revival of J.P. Donleavy's 'The Ginger Man' in 1999.
His style, which is tonal, is influenced by the music of nineteenth- and twentieth-century composer-pianists and by his own background in Irish traditional music. His work has been performed throughout Ireland, Europe and the USA. He has an extensive catalogue of chamber music and pieces for solo instruments. His orchestral works include a symphony and concertos for piano, violin, 'cello and solo soprano respectively. His vocal works include an opera, three cantatas and songs, many of which are settings of Gaelic and Anglo-Irish poems
Tom Cullivan is a former Chairman of the Association of Irish Composers.
Contemporary Music Centre, Ireland