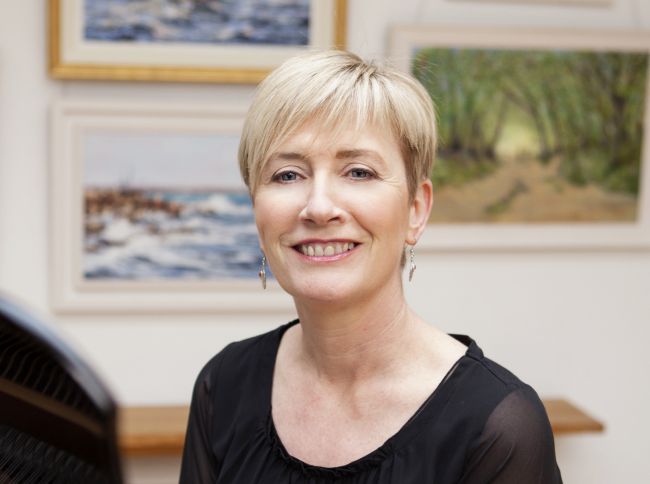 An artist paints a picture, I've seen the process. Building up the outline, the different layers, bringing life to a thought process, an emotion. And when it's done (or is it ever 'done') frames it, maybe photographs it. Shows it to people, maybe hangs it in an exhibition, and possibly never sees it again if it sells. In my case, a songwriter, composer, my art does not give like that, forever hanging in a precious place because someone lovingly placed it there, because they very much wanted it in the first place. Unless the little black dots on my page are converted into something constantly alive and giving, sound waves touching emotions as they are released, hopefully having a positive effect on their new 'owner', the listener, they'll stay in that dark bottom drawer. I actually want to leave something bright and glistening for my beautiful boys, family, friends, old and hopefully many new, draping you all in the warmth, love, joy I have always received when writing my music.
Sue Furlong was one of the most important contributors to the Irish choral scene during her lifetime. With over 40 works published internationally, her compositions and arrangements are regularly performed in churches, schools and concert halls worldwide.
Born in Waterford, Sue spent most of her working life in Wexford. Her musical career spanned the fields of composition, education, performance and conducting. Large-scale works include The Dancing Master (a cantata for equal voices and instrumental ensemble), The Voice Thief (a musical for children's choir and symphony orchestra) premiered at Birmingham Symphony Hall in 2010 and Come the Sails (an anthem for massed choirs and orchestra) premiered to a 5,000 strong audience for the opening of the 2011 Waterford Tall-Ships Festival.
Sue's early output as a composer focused mainly on sacred music. Her Mass of Thanksgiving won first prize in the 2001 RTÉ National Church Music Competition. An extensive period of composition for children followed, during which she was commissioned by prestigious choirs such as County Wexford Children's Choir, Aspiro and Appalachian Children's Chorus. Three volumes of children's Irish language songs D'Aon Ghuth (With One Voice) are published by Boosey & Hawkes along. Her catalogue of works also includes commissioned work for Boosey's Singing Sherlock series, many arrangements of popular music and Irish folk songs for adult choirs and instrumental compositions.
Sue was the conductor of Wexford Festival Singers from 1998 - 2006 and founded
the multi award-winning mixed-voice choir Vocaré in 2007.
More information about Sue's work is available on her website.