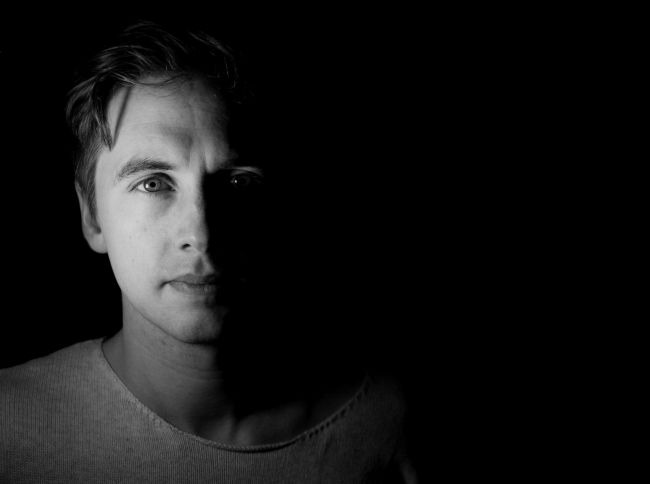 "The 21st century is a very exciting time to be a composer. So much is possible. That being said, there is something incomparably unique about working with musicians who have dedicated their lives to mastering their chosen instrument. It is truly inspiring to work with such remarkable human beings in exploring the boundless possibilities of music".
The extent to which Sam Perkin likes to explore the boundless possibilities of music can be seen in his recent compositions for Orchestra with Whale Sounds - "Orca" (2015), Orchestra with Sign Language - "Dreaming in Sign Language" (2014), and Strings with Body Percussion - "Inspirit" (2013).
Sam Perkin has composed for Irish Chamber Orchestra, Vanbrugh Quartet, Finghin Collins, Fidelio Trio, Voci Nuove Chamber Choir, Alex Petcu, Irish Association of Youth Orchestras, ConCorda String Orchestra, Mathilde Dambricourt, Sabine Ducrot, Eoin Ducrot, Michael Joyce, Mairéad Hickey, Sinéad O'Halloran, and Miranda Cuckson. His work has been supported by The Arts Council of Ireland. Sam was composer-in-residence at The 20th Festival of Youth Orchestras in Dublin in 2015 and he has written for Festival Berio, Gregynog Chamber Music Festival, New Ross Piano Festival, Ortús Chamber Music Festival and West Cork Chamber Music Festival. In his "Violin Concerto Voice", a moment of audience humming creates an aura like none other for the final cadenza. His recent work Pause blends the sounds of a slowed-down Irish fiddle with String Orchestra. "Brother" for Solo Marimba, Voices in 6 Languages and Surtitles had its première in Lyon at Festival La Ferme du Vinatier and Festival Les Nuits Sonores.
Sam Perkin completed an Artist Diploma in Composition at Conservatoire National Supérieur de Musique et de Danse de Lyon in France for which he received the distinguished "Prix Salabert" composition award. Before this, he obtained a Degree and Masters in Composition at CIT Cork School of Music in Ireland. Along the way he has enjoyed sharing ideas with inspiring teachers such as George Dunne, Dermot Walsh, Séamas de Barra, Alan Cutts, CSL Parker, Luca Antignani and David Chappuis.
Sam is currently writing a new work for American violinist Miranda Cuckson for The West Cork Chamber Music Festival 2017, and a Concerto Grosso for percussionist Alex Petcu with The Irish Chamber Orchestra.