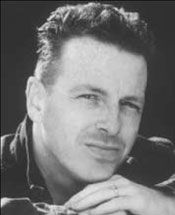 Through my music I attempt to integrate diverse elements and traditions. Much of my work develops through education activities and in partnership with others. I value collaboration with dancers and choreographers, whose enthusiasm and commitment is a constant inspiration.
Philip Flood was born in Belfast and, after completing a degree in music at Queen's University, moved to London in 1986 where he studied with Robert Saxton and Simon Emmerson.
Works have been commissioned by, among others, the Sonorities Festival of Contemporary Music, the Cork International Choral Festival, the Cheltenham International Festival of Music and Music Network. He has worked with many leading performers and ensembles, including Rolf Hind, Fine Arts Brass Ensemble, the BBC Singers, the Ulster Orchestra and the National Symphony Orchestra of Ireland. His music has been broadcast by the BBC, RTÉ and across Europe.
Much of his work has involved collaborating with dancers and choreographers, notably his work for Phoenix Dance Company, The Last Word. He is also involved in a range of educational and collaborative projects and is a director of the Society for the Promotion of New Music. He is the current Education and Community Officer for the Spitalfields Festival in London.
Contemporary Music Centre, Ireland