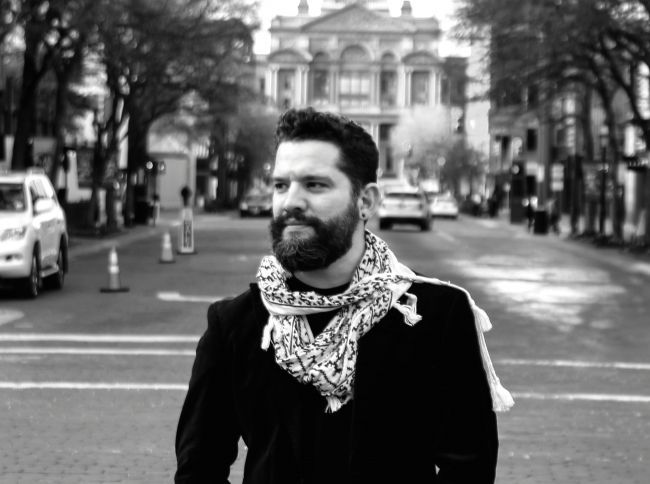 Óscar Mascareñas is a composer, poet, voice artist, filmmaker, performer and musicologist. He holds a PhD in Music, an MA in Chant and Ritual Song (both from the University of Limerick in Ireland), and a BSc in Industrial Physics and Engineering (from the ITESM, Mexico). He undertook conservatoire studies at the Escuela Superior de Música y Danza de Monterrey in Mexico between 1983 and 1988, and subsequently at the Universidad Regiomontana and the Universidad Autónoma de Nuevo León.
Óscar has published work and given concerts, conferences and master classes in Ireland, the United States, France, Belgium, Germany, Russia, the UK, Slovakia, Hungary and Mexico. He is the Founding Course Director of the BA in Voice and Dance, and was acting and assistant director of the MA Ritual Chant and Song at the Irish World Academy of Music and Dance in the University of Limerick. Óscar is also founding founding Chair of the Cage-Cunningham Professorship in Contemporary Performance at the Escuela Superior de Música y Danza de Monterrey in Mexico. 
Óscar's most recent work for voices, Songs for Jackson Pollock, was released as an album (in vinyl) in May 2018 and has been showcased since in Ireland and Mexico. His music features in the Irish film 'The Cheese Box' screened at the Cannes International Film Festival in France (2016), as well as in the screendance film produced by Iseli-Chiodi Dance Company 'A thing is a thing is a thin is something else', screened at the Irish Arts Center in New York City, the Centre Culturel Irlandais, in Paris, and the National Gallery of Art, in Dublin (2016). His film 'Durations' from the series FIGURES was screened at the international screendance film festival Light Moves in Limerick, Ireland, in November 2016. Óscar currently lectures and researches in music and contemporary performance at the Academy, and works independently as a composer and performer internationally.