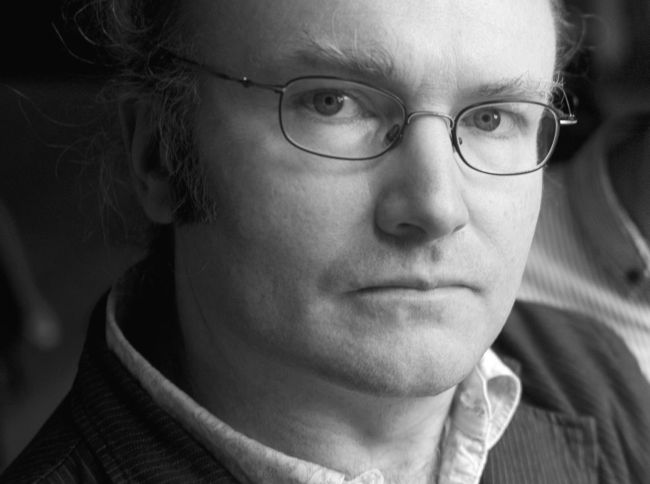 Niall Vallely was born in Armagh in 1970 and began learning the concertina at the age of seven, taught by his parents Brian and Eithne Vallely, founders of the Armagh Pipers' Club. Over the years he has developed a unique approach to playing the instrument and has established himself worldwide as one of Ireland's most significant musicians and composers.
A resident of Cork since 1988, Niall completed a degree in music at UCC in 1992. After college Niall embarked on a performance career, touring throughout the world and recording with the likes of Nomos, Buille, Karan Casey, Paddy Keenan, Tim O'Brien and Asturian band Tejedor.
Since the early 1990s Niall has been working at composing traditional-style tunes. His tunes have been recorded on more than 75 albums while some of them have become 'standards' in sessions throughout the world.
In more recent years he has been expanding the scope of his compositions to embrace larger scale forms and instrumentation and involving musicians from the worlds of traditional and classical musics. He has received commissions from RTE LyricFM, BBC, TG4, Cork Opera House, Crash Ensemble, University College Cork and the Vanbrugh Quartet and has had his works broadcast on radio and television in Ireland, the US and throughout Europe. Niall has also been involved in arrangement projects with artists including Lúnasa, Iarla Ó Lionáird, Donal Lunny, the Boston Pops Orchestra and the RTE Concert Orchestra.
Niall was appointed Traditional Artist in Residence at University College Cork in 2014 and in 2015 published a book of his tune compositions "Malfunction Junction – 101 tunes". In the past year he has released albums of new compositions with Buille and with the Irish/Scottish/Scandinavian collective The Secret North and had premiere performances of new music at Liberty Hall, Dublin and the Market Place Theatre, Armagh.