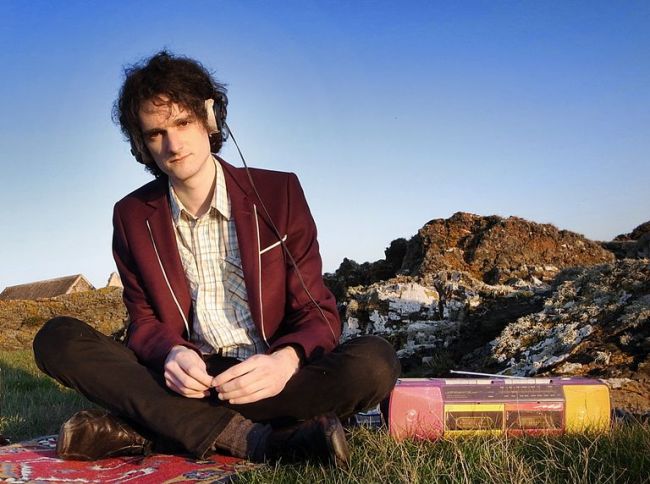 Neil Burns currently divides his time between Derry, Donegal and his native Down. He studied at the University of Ulster where he received a first class Honours degree in music in 2005. He was awarded the Dean's Prize for the Arts, before receiving a scholarship to study for a PhD in composition, which he completed in 2009.
An unusual musical background, which has seen him in roles as varied as singer and songwriter of an experimental pop band, jazz pianist, church organist and choral accompanist, continues to shape a distinctive, ever-evolving style. Early work was informed by parody and reference, juxtaposing practices from these various influences. A growing preoccupation with atmosphere has led him to explore electronics in more recent work, combining scored and 'straight to tape' approaches.
In 2013 he received an award from Derry/Londonderry's City of Culture committee to compose a site-specific soundscape piece, which accompanies a walk around the city's historic walls, having received an award from the ACNI to produce the mini-album project 'Traces' in 2012. He has had work performed by Atsushi Tamura in the UK and Japan, violinist Darragh Morgan and pianist Mary Dullea and clarinetist Paul Roe. He has written for two short films and had commissions ranging from community music based projects to cross-platform collaborations, including recent development work with Belfast dance theatre company Maiden Voyage (October 2013 and January 2015), also involving writers and visual artists. In 2012, he was commissioned to compose a piece, inspired by sports commentary, for the Legacy Trust's 'Comment8' project with (then) Belfast-based writer Ithamar Handelman Smith.
He continues to write songs with experimental, eclectic pop project Comrade Hat, is joint musical director of the acclaimed Inishowen Gospel Choir and accompanist for a variety of artists across different styles, including rising jazz vocalist Victoria Geelan.