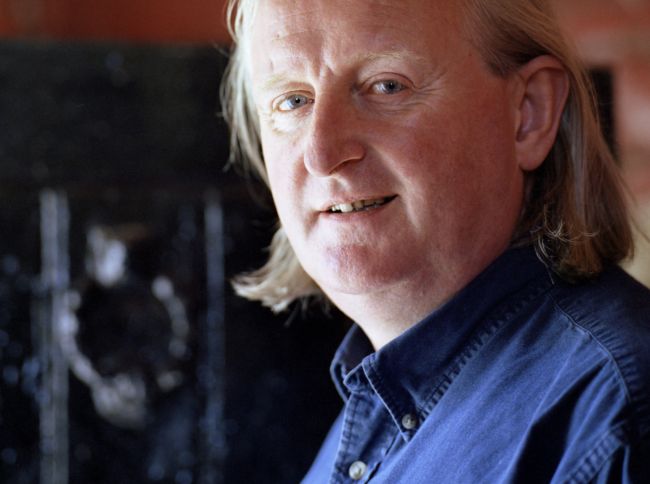 Mícheal Ó Súilleabhain was Chair of Music and Founding Director of the Irish World Academy of Music and Dance at the University of Limerick. Noted for his development of a uniquely Irish traditional piano style, he has recorded extensively with the Irish Chamber Orchestra.
Recordings include Elver Gleams: New and Selected Recordings (EMI 2011), the DVD Irish Destiny: music for the historic 1925 silent movie of the same name (Irish Film Institute: Dublin 2006). Recent première performances include Francesco Walks for Baroque band and Irish traditional fiddlers (2008); UNSUNG for piano, cello, bass clarinet, and sean nós singer, for Liz Roche Dance Company (2008); Fidelio Unsung for piano trio, commissioned by RTÉ Lyric fm for The Fidelio Trio (2010), GELLAN for orchestra (RTÉ Concert Orchestra (2011), Termon for Uilleann Pipes and String Orchestra (2011), Madison's Descent: A Masque in Ten Movements (European premiere in 2013), Three Songs for Sean Nós Singer and symphony orchestra (2013) and Phoenix Rising: film music for the Alan Gilsenan documentary Pioneers and Aviators: The Story of Irish Aviation (2014).
Awards include Honorary D.Mus. (National University of Ireland/University College Cork, 2005); Ollamh na hÉigse (Inaugural award by Comhaltas Ceoltóirí Éireann 2006); Honorary Alumnus Award (Boston College) and the O'Donnell Chair of Irish Studies (University of Notre Dame 2012).
He studied at University College Cork (B.Mus.1972, MA 1973) with the composers Aloys Fleischmann and Seán Ó Riada, and in Queens University Belfast (PhD 1987) with the ethnomusicologists John Blacking and John Baily.
He has produced a series of CD recordings in America, the UK, and Ireland (Compass, Nimbus, and Real World labels) on the traditional music of the Shetland Islands, Donegal, Cape Breton Island and on Irish traditional musicians in the USA and in England. The trilogy of recordings he produced and musically directed featuring Noirin Ni Riain and the Monks of Glenstal Abbey throughout the 1980s is still regarded internationally as a classic recording series in this genre. His television series A River of Sound: The Changing Course of Irish Traditional Music in 1995 (RTE/BBC/Hummingbird Productions) sparked a national debate on tradition and innovation in Irish musical tradition. He also worked closely as Assistant Editor with Professor Aloys Fleischmann on the monumental Sources of Irish Traditional Music (Garland Press, two volumes, London and New York 1998).
Contemporary Music Centre, Ireland