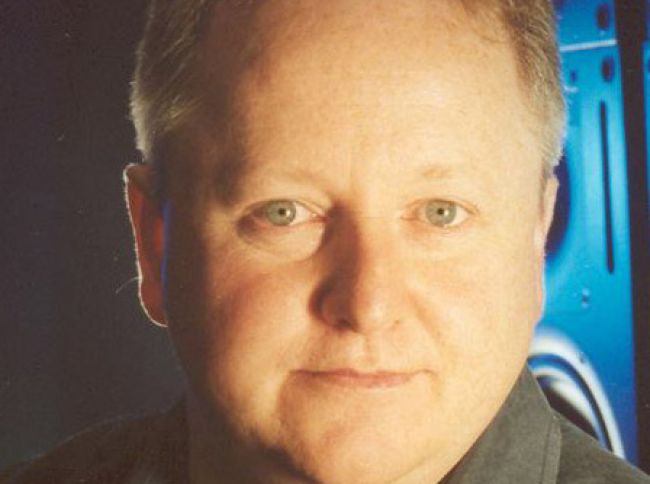 Much of my musical thinking is informed by technology and computers. While I enjoy the new soundworlds offered by these resources, I like to intervene where possible in the process. As Frank Zappa puts it, "The computer can't tell you the emotional story. It can give you the exact mathematical design, but what's missing is the eyebrows".
Michael Alcorn studied at the University of Ulster and completed a PhD in composition with John Casken at the University of Durham. In 1989 he was appointed composer-in-residence at Queen's University, Belfast, where he continues to teach in the School of Music. He is particularly active as a promoter of new music technologies and was appointed director of SARC, the Sonic Arts Research Centre based at Queen's University, Belfast, in 2001. He has been a visiting composer at the Center for Computer Research in Music and Acoustics at Stanford University, and at Simon Fraser University, Vancouver.
His compositional activities range from music for conventional instruments to works for live or taped electro-acoustic performance. His music has been performed and broadcast in the UK, Europe, North and South America and the Far East. He has received commissions from the BBC, the Nash Ensemble, Singcircle, the Smith Quartet, the Irish Chamber Orchestra, Opera Theatre Company, the Ulster Orchestra and the RTÉ National Symphony Orchestra. His work has been programmed at a number of international computer music conferences and he was a featured composer at the Elektrisk Helg Festival in Malmö, Sweden, in 1997, and at the All Ireland Festival in Utrecht, The Netherlands, in 2001. Recent works include 'Psallo' for harp and electronics, premiered at the Ninth World Harp Congress in 2005.
Contemporary Music Centre, Ireland