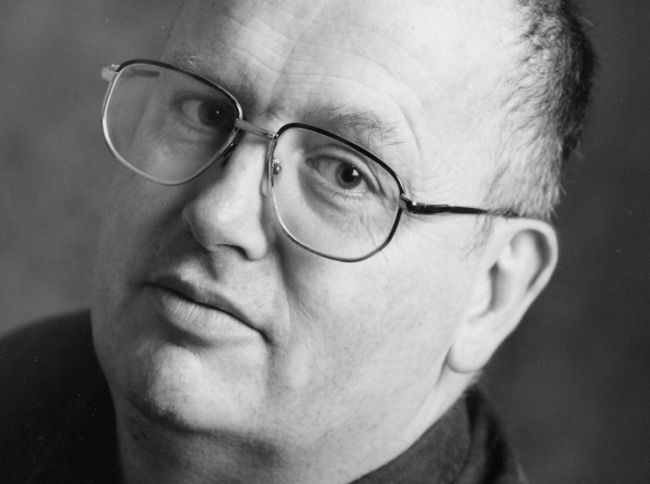 "Real art is one of the most powerful forces in the rise of mankind." (Kodály)"By you; by those deceptive cadences Where with the common measure is refined; by conscious art practised with natural ease; By the delicate, invisible web you wove – The inexplicable mystery of sound." (T. S. Eliot)
Pianist and composer John Gibson was born in Dublin in 1951. He studied piano with Rhona Marshall, and became a theory teacher at the Royal Irish Academy of Music. He lived and worked in Cork since 1982, and was a Lecturer in Piano at the CIT Cork School of Music for 29 years, until his retirement in 2012. John has performed extensively over the past 45 years with the National Symphony Orchestra, the RTE Concert Orchestra and the RTE Vanbrugh String Quartet and as a soloist and a chamber musician. His 90 compositions include a Chamber Opera, Songs, Orchestral works and much Piano music along with three String Quartets.
Commissions included a test piece for the AXA Dublin International Piano Competition, which received its premiere performance in Cork at the Piano Portraits series in 2007. A new String Quartet, "IKON", written for the RTE Vanbrugh String Quartet, was premiered at the West Cork Chamber Music Festival in 2006. In 2007 he was commissioned by Ian Fox to write a Nocturne for the right hand for the leading Irish pianist John O'Conor. In the same year he wrote a Lament for Voice, Cor Anglais and Piano. This was a private commission and the work is included in his new CD, The John Gibson Collection Vol 2, which was issued in 2011 to celebrate his 60th birthday. Another private commission was Proverbs 13:12 for Piano and SOLO for Violin, both from an American patron Tom Ayers. In 2009 he wrote a psalm setting for Madrigal 75, the distinguished choral group from Cork, and in 2010 received a commission from Cork City Council for "Christ Church Music", which was performed at the official opening of Christ Church Triskel in April 2011. 7 CDs of his music have been issued, many with Arts Council funding. In 2012 he was invited to perform in the Kremlin and commissioned to compose Nocturne á la Russe for the anniversary of John Field.
The first staged performance of his Chamber Opera, "Judith and Holofernes", was sponsored by Cork 2005-European Capital of Culture. Much of John's music is played regularly on RTÉ lyric fm, and his works have also been performed and heard in China, Brazil, America, Russia and throughout Europe and Japan. In 1997 John was awarded the prestigious Nijinsky Medal for his piano piece Nijinsky, by the Polish Ministry of Arts and Culture and the International Society of the Friends of Vaclav Nijinsky. He is the first composer to receive this honour.
In 2015, John Gibson's music has been used for two documentary films by director Padraig Treahy, entitled "Tadhg Barry Remembered" and "The Quiet Revolution", about the sculptor Séamas Murphy.
Contemporary Music Centre, Ireland