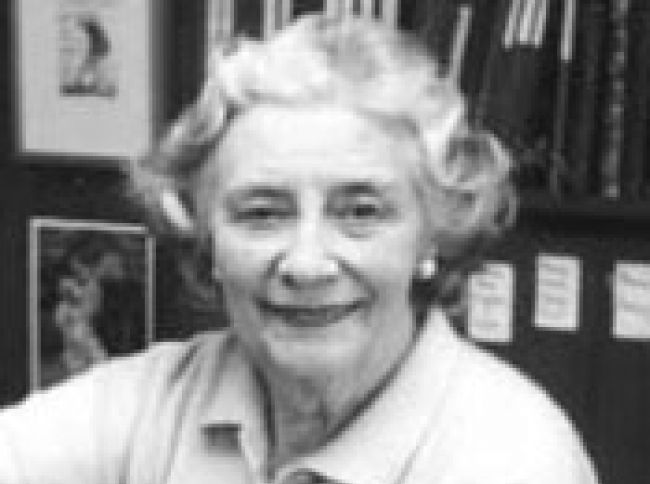 I have always written music "subject to neither schools nor period". As a performer-composer, communication with the listener is essential and response follows. Shape and form, rhythm and clarity, as well as freedom of expression, are all important. I am free to be myself, regardless of fashion.
Joan Trimble was born in Enniskillen, Co. Fermanagh. She studied at the Royal Irish Academy of Music and Trinity College in Dublin before going to the Royal College of Music in London to study piano with Arthur Benjamin and composition with Vaughan Williams and Herbert Howells.
Recognition as a composer came with the publication in 1938 of songs and two-piano music. These were followed in 1940 by her Sonatina for two pianos and her Phantasy Trio, which won the Cobbett Prize at the RCM. In 1938 she formed a piano duo with her sister, Valerie Trimble, and enjoyed a highly successful professional partnership for over thirty years.
In 1957 her opera, Blind Raftery, a BBC commission, was broadcast on television. This was her last major composition until 1990, when a seventy-fifth birthday commission from the Arts Council of Northern Ireland persuaded her to write a wind quintet. CDs of her music have been released on the Koch International Classics and Black Box labels. In 1999 a disc of her songs and chamber music was issued on the Marco Polo label.
Contemporary Music Centre, Ireland