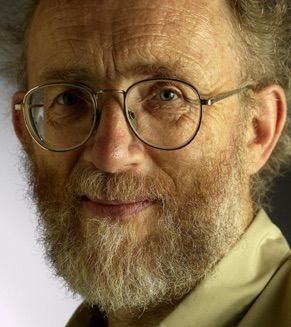 Music is above all about collaboration and possibility, renewal and risk. The grey area which is the overlap between composer and performer offers recurring opportunity for communication at the interpretative level. The addition of a third mind, that of the listener, gives completion - now anything is possible.
Gerry Murphy was born in Limerick. He gained a BMus degree at University College Dublin and was head of music at Dublin's Gonzaga College, a boys' secondary school, from 1973 to 2006.
Many of his compositions have been written for Gonzaga College and these include the Aloysius Gonzaga Mass (1974); a cycle of five school operas which are repeated every five years; the Quincunxes of 1987 and 1992; and Septenary (1995). He has written several orchestral works which have been recorded by the Moravian Philharmonic Orchestra on the Vienna Modern Masters label. These include Dialects, a concerto for the Irish traditional uilleann pipes and orchestra; an overture, Good Friday: Belfast 10-4-98; and a piano concerto, written for pianist Finghín Collins in 2000.
He was the Composer-in-Residence in Athlone Community College from September to December 2008 as part of the West Meath County Council Arts Initiative. Recent works include the RTÉ NSO Commission 'La Musique du Chant du Monde' of 2010 and the New Ross Piano Festival Commission of 2014, 'Ros Tapestry Suite V: Battles in the Kingdom of Ossory'.
Since his retirement from Gonzaga in 2006, he has led many acclaimed music tours, following the footsteps of the major composers, several of which have featured on The Lyric Feature on RTÉ lyric fm, which in turn has led to a busy schedule of talks to music lovers around the country.
His 'Good Friday - Belfast: 10-4-98' overture on the Good Friday Agreement, will be performed by the RTE NSO in May 2015.
Contemporary Music Centre, Ireland