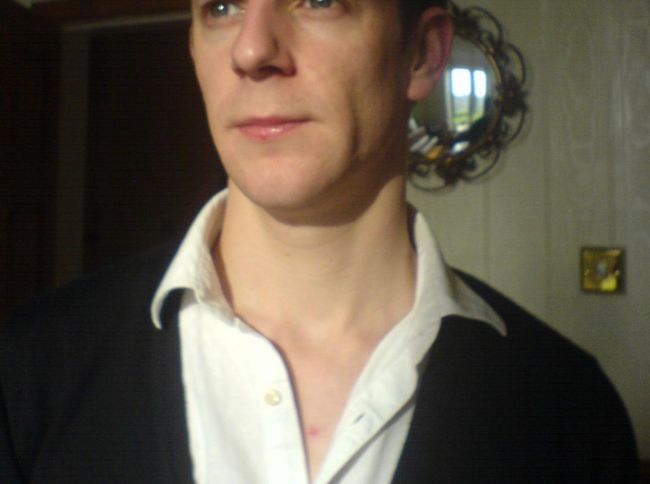 Gareth Williams is a Chancellor's Fellow at Edinburgh College of Art. His work seeks to find new participants, collaborators and audiences for new opera and music theatre, and to explore ideas of vulnerability - on stage and through vocal writing.
Williams was Composer in Residence at Scottish Opera from 2011 to 2014, creating several works during this time. Elephant Angel (libretto Bernard MacLaverty), toured Scotland and Northern Ireland in 2012. Another opera, Last One Out (libretto Johnny McKnight) was premièred at the Sound Festival in 2012 in Fraserburgh Lighthouse.
With the support of the Wellcome Trust, he created 'Breath Cycle' at the Respiratory ward of Gartnavel Royal Hospital where he wrote songs and opera specifically for patients with Cystic Fibrosis. Breath Cycle was shortlisted for a Royal Philharmonic Society Award.
In 2015 he created Fields of Light for the BBC Scottish Symphony Orchestra, commissioned by BBC Radio 3, Let the dancing out for the Maxwell Quartet, and he composed, and conducted the premiere, of Hirda, a new opera created for NOISE Opera, in collaboration with Shetland fiddler Christopher Stout.
In May 2016, Rocking Horse Winner, a new chamber opera, premiered in Toronto, produced by Tapestry Opera Company, and went on to be nominated for 9 Dora Mavor Moore Awards, winning 5, including outstanding opera production.
Currently he is working on the third and final part of the 306 story, written with Oliver Emanuel for the National Theatre of Scotland in 2018. The first part, 306: Dawn, was shortlisted for a 2017 CATS award for best music and sound.
He is also creating a new chamber opera with the band Admiral Fallow, for NOISE Opera, to be performed in whisky distilleries across Scotland in 2018.
Contemporary Music Centre, Ireland