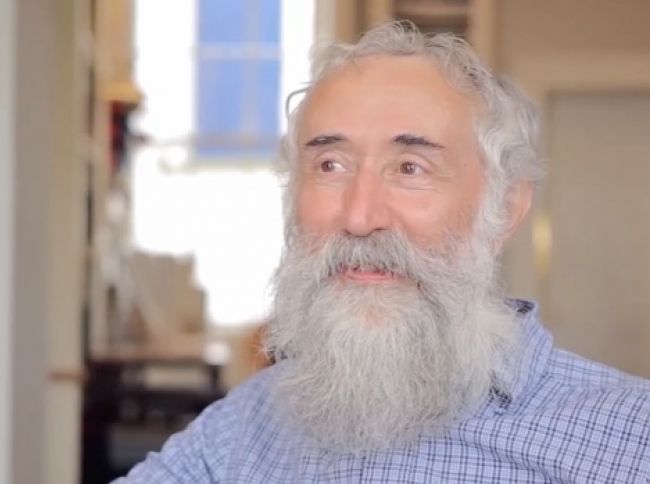 Proust says it better than I could: "…et aussi parce qu'ils avaient l'air de cacher au-delà de ce que je voyais, quelque chose qu'ils invitaient à venir prendre et que malgré mes efforts je n'arrivais pas à découvrir. Comme je sentais que cela se trouvait en eux, je restais là, immobile, à regarder, à respirer, à tâcher d'aller avec ma pensée au-delà de l'image ou de l'odeur."
Derek Ball was born in Letterkenny, Co. Donegal, studied in Dublin, and now lives in Glasgow. He studied composition at the Royal Irish Academy of Music with A. J. Potter and James Wilson. A founder member of the Association of Young Irish Composers, he was active as a composer in Ireland in the late 1960s and early 1970s. During this time his music was performed by the RTÉ Symphony Orchestra and the Dublin Symphony Orchestra and at several Dublin Festivals of Twentieth Century Music. His composing career was interrupted to some extent by a career in medicine, which came to an end when he retired in 2005.
His performances since "re-emergence" have included a one-hour lunchtime retrospective of his string quartets, played by the Saltire Quartet in the Hugh Lane Gallery in Dublin, and numerous small chamber pieces. The RTÉ National Symphony Orchestra played his 'Passant de Maupassant de Mauvais passant' in the National Concert Hall in March 2006, then in 2009 three more orchestral pieces and the viola concerto 'Voilà' (in memory of the viola player Charlie Maguire) at an RTÉ 'Horizons' concert. Carol McGonnell and friends played a chamber piece, 'La chambre de Sarah', in Carnegie Hall New York in 2008, which was later greatly expanded and performed again in Dublin in 2012 with the performer Emilie Champenois both speaking and dancing. Violinist Greg Harrington toured New Zealand with a solo piece, 'Snake-Dance of St Patrick.'
Vocal music and music which includes speech has become something of an obsession in recent years : 'Songs and Stories of Caílte's Time' were performed in Dublin in 2010. A small song cycle ('Ar Foluain' for soprano & clarinet), pieces for accompanied speaker or singer (various versions of 'Autour de la chambre de Sarah'), and a theatrical event called 'Aifreann Krishnamurphy', a collaboration with Gabriel Rosenstock, were performed at various festivals. A large multi-media bilingual work, 'Éanlaith Strae/Stray Birds', received two performances, in Donegal and Dublin, in 2011. Two workshop performances of part of his opera in Irish, 'Síle an tSléibhe', which incorporates live and electro-acoustic music, took place in Dublin in 2012 and 2013.
His recent composing activity includes a two-hour duet song cycle ('The Way We Are'), a 90-minute work for 3 church organs with live streaming between the 3 venues ('An tEaragal', in praise of the most iconic mountain in Co Donegal), a dramatic work for speaking dancer and piano ('...to reach aesthetic beauty'), a set of electro-acoustic pieces with live poetry spoken in Irish and Japanese ('Drúcht'), and yet more operas.
Contemporary Music Centre, Ireland