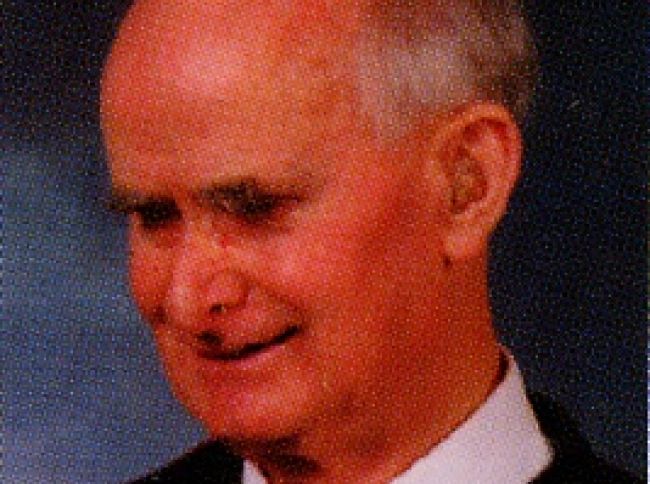 Daniel McNulty (Dal to his family and friends) was born in Dublin in 1920. Following an accident at the age of four he lost his sight. Showing a great interest in music from an early age, piano lessons with Miss Alice Bryan, a well known teacher in Dublin at the time, were followed by studies at the Royal Irish Academy of Music and at University College Dublin, where he graduated in 1944 with a BMus degree.
As organist at the Augustinian Church, Thomas Street, in Dublin, he founded the Austin Singers, a boys' choir. In 1966 he became organist in the newly-opened Church of he Holy Spirit in Ballyroan. As a dedicated teacher of piano and voice, he instilled in his students a life-long love of music. A Fellow of the Royal College of Organists, his organ recitals were broadcast on RTÉ and Vatican Radio and in recognition of his services to church music he was conferred with a Papal Knighthood of St Gregory in 1984.
Daniel McNulty's compositions include orchestral works (three sinfoniettas and two piano concertinos), choral settings of Irish folk-songs, solo pieces for piano, organ, harp and violin, as well as religious works and settings of the Mass.
Contemporary Music Centre, Ireland