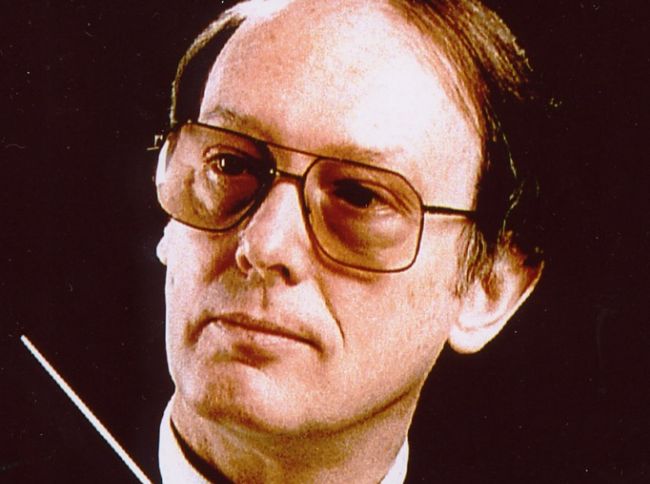 Dublin-born Colman Pearce is a conductor, pianist and composer. He received a B.Mus. (Hons) from University College Dublin, and later studied conducting with Franco Ferrara (Hilversum) and Hans Swarowski (Vienna).
He was Co-Principal Conductor of the RTÉ Symphony Orchestra from 1978-1980, and Principal Conductor from 1981-1983. In the years 1984-1987, he was Principal Guest Conductor of the Bilbao Symphony Orchestra, and from 1987-1999, was Principal Conductor and Music Director of the Mississippi Symphony Orchestra. He was the recipient of the Governor's Award for Excellence in the Arts in the State of Mississippi and was also made a Freeman of the City of New Orleans.
As a conductor, Colman Pearce's repertoire embraces not only the main symphonic works, but also opera and oratorio. He has directed first performances of many contemporary Irish works, and with the RTÉ National Symphony Orchestra has recorded CDs of music by Stanford, Victory, Boydell, Buckley, Corcoran, Deane, Bodley and Wilson, on the Naxos/Marco Polo label.
Also on the Naxos label, Colman Pearce has recorded two one-act operas by Leonardo Balada, (2002) and orchestral music by Balada with the Barcelona Symphony Orchestra (2004). For Ros Production (U.S.A.), he has recorded "The Memory is a Living Thing", a CD which includes some of his own songs.
As a composer, his song cycle "Summerfest" was commissioned by RTÉ and premiered in 1993 with the composer as pianist. His work "Robinson, a Most Unusual Cat" was premiered in 1998 (U.S.A.). Two works for Chamber Ensemble, "Anagram" (2000), and "King Cormac at Tara" (2002) were premiered in Pittsburgh.
More recent works include solos for piano, guitar, violin & piano ("Amaya" – IMRO Composition Award Winner, Arklow Music Festival 2002), trumpet & piano, a Song Cycle (setting of poems by W.B.Yeats), a Concerto for Two Mandolins and Orchestra, and the Secular Cantata "Like as the Waves" for solo voices, mixed voice chorus, and orchestra (2009). In 2009, he was conferred with a Ph.D. for composition by St. Patrick's College, Drumcondra, Dublin City University.