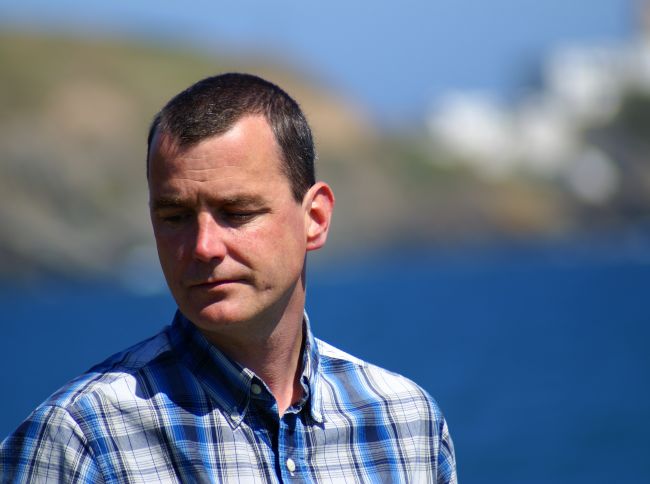 Concerning all acts of initiative (and creation) there is one elementary truth, the ignorance of which kills countless ideas and splendid plans: that the moment one definitely commits oneself, then Providence moves too.
(From W. H. Murray's 'The Scottish Himalayan Expedition').
Irish composer Ciarán Farrell was born in Dublin, Ireland, and graduated from Trinity College Dublin in 1997. Growing up he studied piano and clarinet at the Royal Irish Academy of Music, and later the classical guitar at the DIT Conservatory of Music and Drama with John Feeley. He also took classes with Ennio Morricone at the Accademia Musicale Chigiana in Siena, Italy.
He has worked with and received commissions from the BBC, RTÉ lyric fm, RTÉ Performing Groups, the RTÉ Concert Orchestra, the Ulster Orchestra, Craig Ogden, The Smith Quartet, Gerard McChrystal, John Feeley, Feeley/Dowdall duo, Damien Kelly, Redbrick Duo, The Chatham Saxophone Quartet, Katie McMahon, Cois Ceim, Irish Modern Dance Theatre, The Degani Ensemble, Concorde, and Codetta amongst others.
Ciarán has also worked on numerous TV/Film productions including the internationally broadcast series 'Divine Magic', and, 'Eyes on the World'. André Singer, (MD of Cafe Productions), wrote of Ciarán on the completion of 'Divine Magic', '...a hugely ambitious undertaking which composer Ciarán Farrell took into his stride. I look forward to working with him again, although I suspect he will be in too great demand in the future.' Other production companies worked with include C4, Discovery, RTÉ, TG4, Littlebird, and Non-Fiction Films.
His collaboration with Irish guitarist Damien Kelly yielded a #1 position in the Irish classical iTunes charts for their EP, 'Jolt'. This was later followed by a full album, 'New Frontiers'.
Farrell's latest project, 'Opium Jazz', takes a detour into the world of jazz, blues and funk. The first EP released under this project title was called, 'Stealing Beauty', and was released in 2018. It features some of Ireland's foremost musicians including Michael Buckley, (soprano and alto saxophones), Sinéad Farrell, (flute), Izumi Kimura, (Fender Rhodes piano), and Conor Guilfoyle, (drums/percussion). Ciarán performed all of the guitar, and bass parts on the recordings.
A follow-up sister EP entitled, 'Willow', was subsequently released in 2020, and featured the same musician lineup as the first. Both EPs can be streamed from www.opiumjazz.com.
Ciarán Farrell has been the recipient of numerous music bursary and commission awards from the Arts Council of Ireland, and his work is performed and broadcast regularly both at home and abroad. He was elected to Aosdána in March, 2015.
Contemporary Music Centre, Ireland