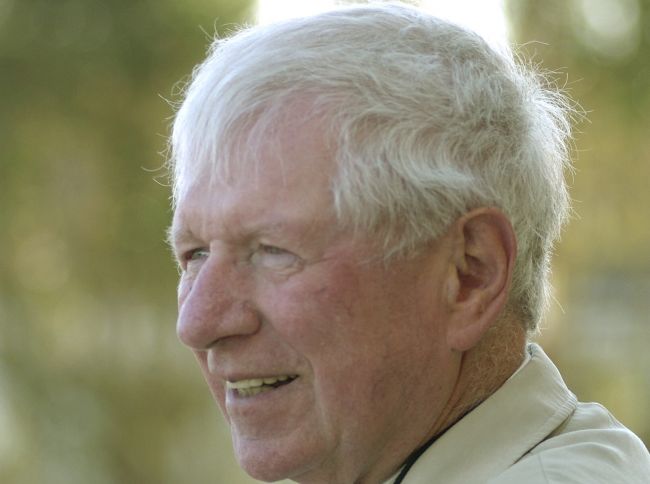 The Tonic Triad emanating from the Harmonic Series is the basis of my work. The distinction between noise, sound and music, I like to observe. I write whatever I wish and respect the right of others to do the same, whatever that may be.
Brent Parker is a New Zealand-born composer and pianist who has lived in Ireland for more than forty years. He taught at the DIT Conservatory of Music and Drama in Dublin from 1974 until his retirement to Achill Island in 1998.
His compositional output includes chamber and orchestral works, including two piano concertos which have been performed by the RTÉ National Symphony Orchestra. The first piano concerto was also performed in Dublin by Finghín Collins with the Savaria Symphony Orchestra under conductor Robert Houlihan in a concert to commemorate the 40th anniversary of the Hungarian Uprising.
His choral work 'Credo' was performed in St Patrick's Cathedral in Dublin by the two St Patrick's choirs with the Resurgam Chamber Choir to mark the 20th anniversary of the Chernobyl nuclear disaster. His commission, 'En France', a four-part work for piano, flute, viola and harp, is frequently played on RTÉ lyric fm with the composer at the piano.
Ireland's leading classical guitarist John Feeley commissioned Brent Parker to write two guitar concertinos. 'Concertino No 1' was recorded and broadcast by the RTÉ Concert Orchestra, and was filmed for TV3 in France. John and Brent recorded both concertinos, which have been broadcast in Ireland.
'Theme and Variations for Two Guitars' is played by John Feeley and Pavlos Kanellakis on the CD 'Islands'. 'Exiles', a work for guitar and string quartet, was premiered in Ireland in September 2012 by John and the ConTempo Quartet. Also in 2012, he was commissioned to compose 'The Four Corners Quartet', for a flute, violin, viola and cello in Beijing. This work was premiered on the 9th of November 2012 in a private function in Beijing followed by another performance on 12th November in Shanghai by the Phoenix Quartet.
In April 2014 his 'Violin Concerto' was performed in an international competition for young violinists in Vladivostok by the young Japanese prodigy Hirito Yamamoto who was awarded 2nd place against considerably older competitors. In October 2015, he was invited to be visiting International Fellow at Grinnell College, Iowa, where he performed fifteen of his own piano works in the Sebring-Lewis Hall there.
Contemporary Music Centre, Ireland