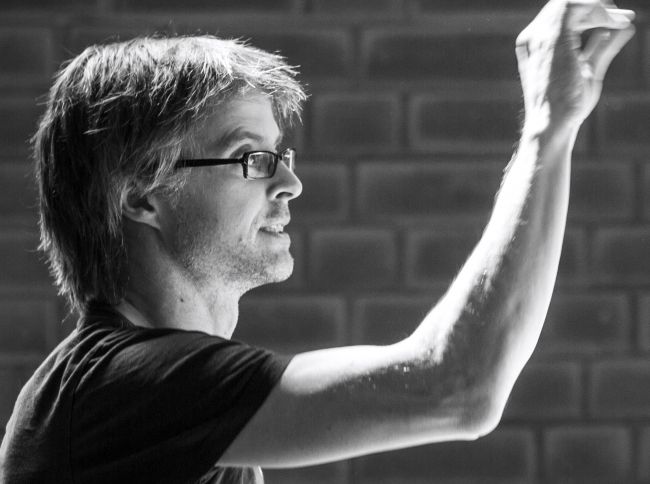 Andrew Synnott is a Dublin-based composer, arranger, conductor and pianist. He was organ scholar in Christ Church Cathedral and the Pro-cathedral while studying Music at Trinity College Dublin.
He is currently the resident composer for Opera Theatre Company's Opera Hub and has written music for The Abbey Theatre, Pan Pan Theatre, Irish Modern Dance Theatre and, most recently, Finghin Collins and the WhistleBlast Quartet and Music Generation Wicklow. His organ and choral music has been performed and broadcast worldwide. Most recently he conducted the premiere of his own opera, Breakdown, in the National Concert Hall in Dublin. He has conducted for many theatre productions and musicals including several Derby Playhouse productions of Sondheim shows, which he also arranged.
He has also conducted Opera Theatre Company (The Marriage of Figaro, The Magic Flute, Il mondo della luna, Orfeo, Bastien and Bastienne, Xerxes, Acis and Galatea, Diary of Anne Frank, Orfeo, Carmen); Co-Opera (La traviata, Carmen, Die Fledermaus), Glasthule Opera (Die Zauberflote), and the Royal Irish Academy of Music (The Telephone, Hand of Bridge, For A Look Or A Touch, Renard, Greed, and Sensational). Conducting engagements in 2015 include Suor Angelica in the National Theatre in Dublin. His arrangements of La Bohème and The Magic Flute have toured extensively in Ireland and the UK. He has conducted at the Buxton Opera Festival, the Huddersfield Contemporary Music Festival and in Australia, Portugal and France. Other recent conducting engagements include the Maria Callas show in the NCH and a concert and recording for the Louth Contemporary Music Society.
He is a former artistic director and conductor of Crash Ensemble, a group he co-founded in 1997. He is a member of the vocal faculty in the Royal Irish Academy of Music (RIAM), and is also a member of the tango quartet Le Grand Tango.
Contemporary Music Centre, Ireland