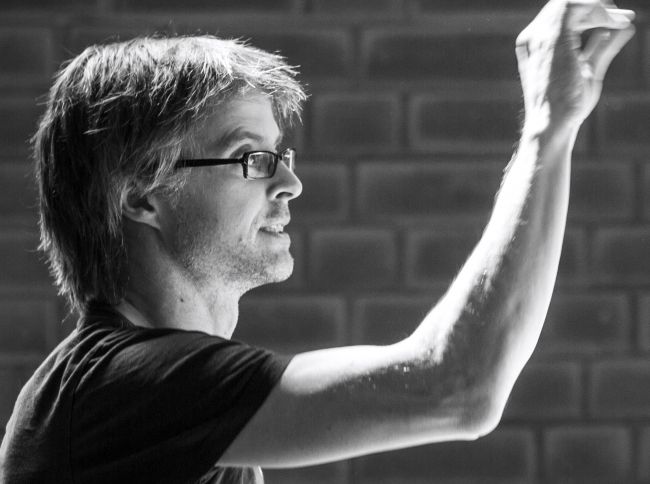 Andrew Synnott is a composer and conductor based in Dublin. He has conducted
operas for Irish National Opera, Wexford Festival Opera, Opera Theatre Company and
the Royal Irish Academy of Music. He is a former artistic director and conductor of Crash
Ensemble, a group he co-founded in 1997. He has conducted many orchestras and
choirs, including Chamber Choir Ireland, the National Symphony Orchestra of Ireland
and the RTE Concert Orchestra. In January 2015 he conducted the premiere of his first
opera, Breakdown, in the NCH in Dublin. His second opera, Dubliners, was premiered at
Wexford Festival Opera in 2017 and was nominated for an Irish Times Theatre Award in
the Best Opera category. His opera, La cucina, commissioned by Wexford Festival Opera
in 2019 became the first by a living Irish composer to be performed on the main stage at
the festival. He has had two further operas staged at the Wexford Festival as part of his
tenure as Composer in Residence—What Happened To Lucrece (filmed and broadcast
digitally as part of the 2020 festival) and The Fortyseventh Saturday staged at the 2021
festival. His output includes works for chamber ensembles, orchestra, choir, songs for
voice and piano and organ solo.
Contemporary Music Centre, Ireland