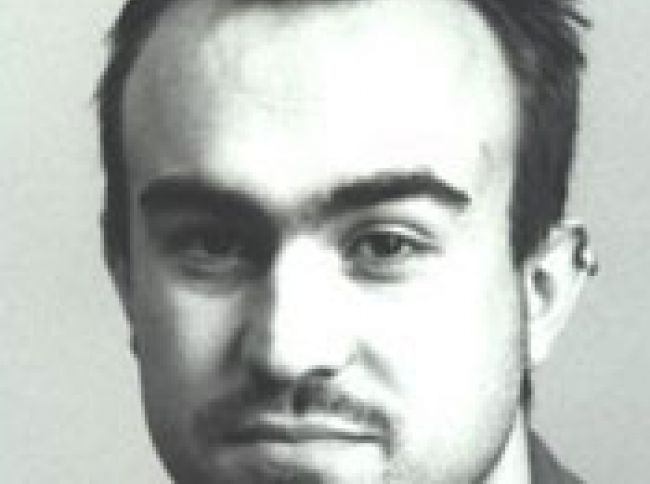 Born in Manchester, Adam Melvin studied music at the Queens University of Belfast where he specialised in composition, under Piers Hellawell and performance (saxophone). After graduating, he won a Countess of Munster scholarship to study composition at the Guildhall School of Music and Drama, London in 2000, where he completed a Masters under the tutorship of Malcolm Singer, winning the Tracey Chadwell prize for composition for voice for his song cycle, 'Iathghlas'.
His music has received performances worldwide, including performances by the Composers Ensemble, Psappha, London Mozart Players, Carla Rees, Darragh Morgan, RAM Manson Ensemble and the New Juilliard Ensemble. Commissioned pieces include his string quartet, 'Stop Motion/Fusing Debris' for the Artea Quartet, at the 'Music Past and Present' series in London's Jackson's Lane, 2005, 'In Ellipses' for the saxophonist, Amy Dickson as part of London's City Showcase and 'Duplex' for the 2007 Cheltenham Festival, premiered by the Nicola Eimer piano trio. He was also commissioned by Teatro Lyrico Sperimentale, to co-compose a movement for Luciano Berio's 'The Art of Fugue' project in 2001.
A great deal of his recent work has involved collaborations with the visual arts and site-specific work. These include 'astill' for video and small ensemble, with Christoph Stolberg, 'U4EA', with animator, Mary Murphy and the critically acclaimed '4/4', commissioned by the Scottish Arts Council and Mackintosh Gallery, Glasgow in 2003. He has also completed a number of pieces as part of an ongoing collaborative partnership with his brother and Nationwide Mercury Prize winning artist, Mark Melvin.
Besides composing, Adam Melvin has gained success as a saxophonist. He has performed regularly with drummer Steven Davis and bassist, Dave Kane as Quarks Ensemble. He also works extensively as a workshop leader and animateur. He is currently a visiting composer and project leader with the Yehudi Menuhin School.
He is currently based in Northern Ireland where he is a lecturer in popular music and composition at the University of Ulster, Derry. He was Manson Fellow in composition at the Royal Academy of Music London (2005/6) where he is completing a PhD under Simon Bainbridge. He is a shortlisted composer for SPNM and has recently received commissions for the London Jazz Festival (Tom Arthurs Trio) and SPNM's Folk from Here project with Kathryn Tickell and Kuljit Bhamra.
Contemporary Music Centre, Ireland