New Music::New Audiences
New Music::New Audiences
is an international network focusing on developing new concert formats for contemporary classical music.
With the focus on audience engagement with the aim of creating and trying out concert formats in tune with a contemporary audience, the project was supported by the Cultural Programme of EU and explored several aspects of the way that new music can meet an audience.  
The project explored the five themes arising from audience development: Ditching the Concert Hall; Engaging Young People; Online with your audience; How music and audience meet; and Mixing the art forms.
CMC participated as the lead Irish partner in the two-year project from 2012-14 along with music organisations and ensembles from 17 European countries. Participating Irish ensembles were 
Crash Ensemble and The Galway Music Residency and the ensemble in residence, ConTempo Quartet.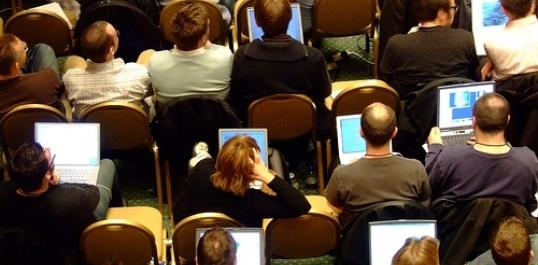 A repertoire database was also created as part of the project to enable participating ensembles to select works to programme as part of the project. Library work included compiling scores, recordings, programme notes and biographies, and liaising with composers on building the collection of these for the database.
The 
network has continued beyond the funded project timescale, and 
CMC is a member of the project steering committee which is working on an application for funding to the EU Platform in 2016 for continued funding of the network. 
Further information on the project and its outcomes is available from the project web site,
newaud.eu
.