Culture Night 2014 in CMC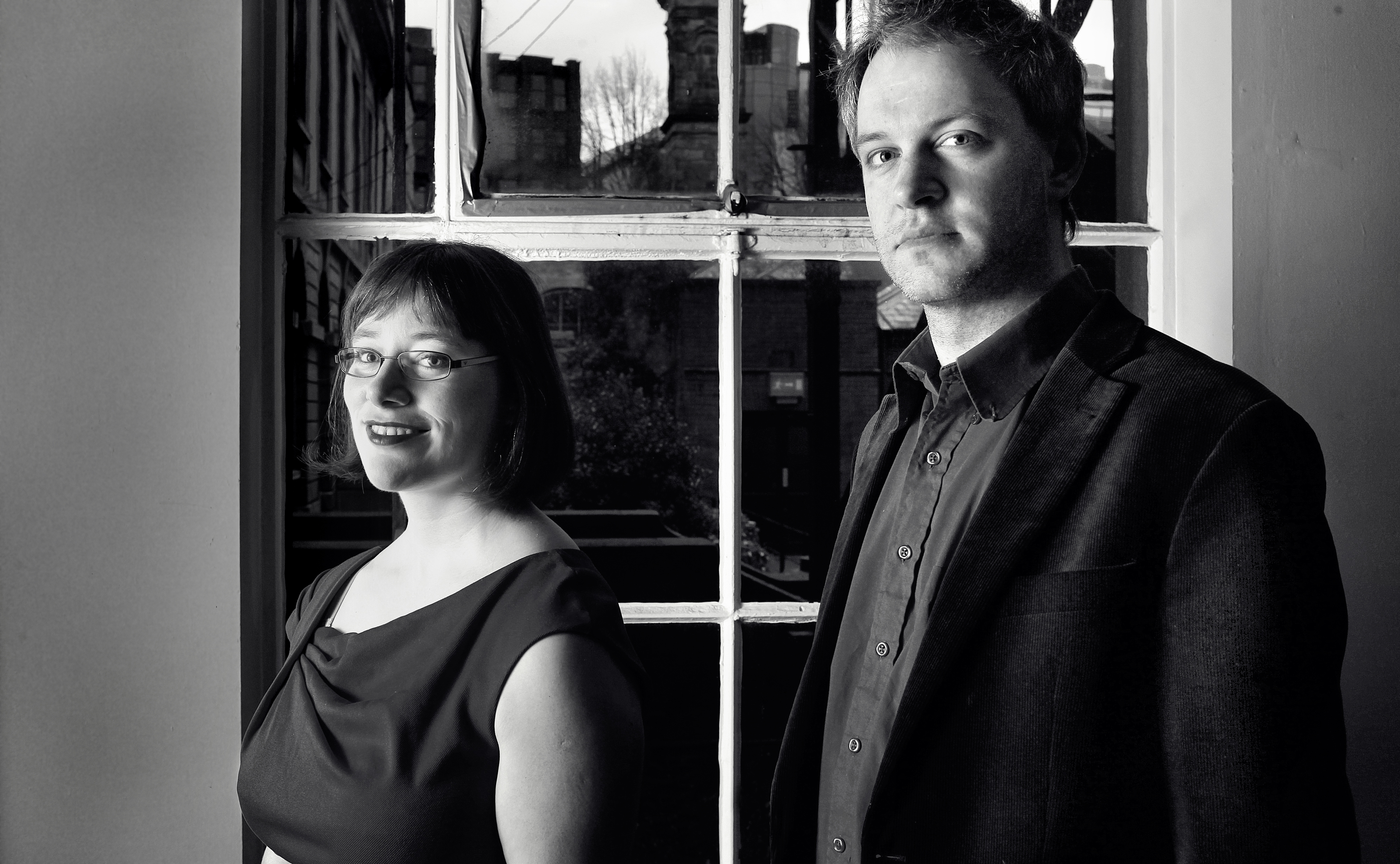 Elizabeth Hilliard and David Bremner
CMC celebrates Culture Night 2014 on 19 September with an evening of exciting new music and conversation. The Centre is open from 6.30pm until 10.00pm, entrance is on a first-come-first-served basis and as always, admission is free.
The Centre's highly successful salon event which normally resides at the National Concert Hall comes home with three concerts in the Centre's library across the night. Involving leading contemporary composers and performers these salons will be interspersed with live electronic sets in the Centre's outdoor courtyard. Ian Wilson, composer and CMC salon curator for 2014, will host each of the salons and encourage conversation between composers, performers and audience in a relaxed atmosphere.
Kicking off the evening at 6.30pm is a salon with Elizabeth Hilliard (soprano) and David Bremner (electric keyboard) featuring works by four Irish composers: Alyson Barber, Gráinne Mulvey, Peter Moran and David Bremner. David Bremner, originally from West Cumbria, UK, is Assistant Organist at Christ Church Cathedral Dublin. Elizabeth Hilliard is a member of Chamber Choir Ireland and Resurgam, and has performed with many leading Irish ensembles including; Crash Ensemble, Irish Baroque Orchestra and Irish Chamber Orchestra. Elizabeth Hilliard and David Bremner perform as a soprano and piano duo, and together have premiered over thirty works.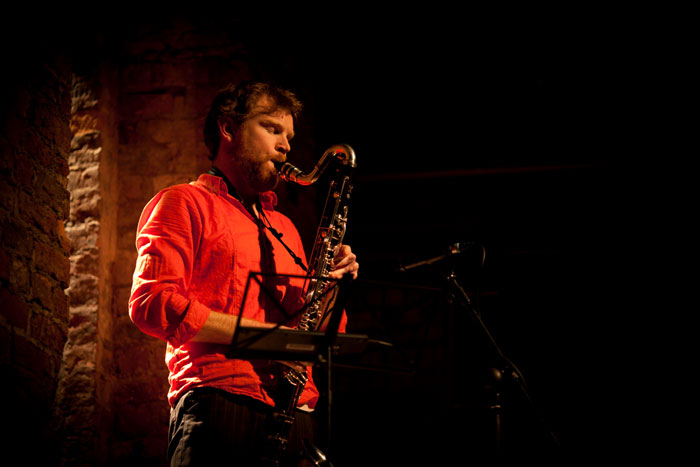 Seán MacErlaine
Seán Mac Erlaine, a woodwind instrumentalist and composer, will follow directly with a live outdoor set in the Centre's courtyard. Seán is recognised as one of Ireland's most forward-thinking creative musicians and is a frequent solo performer and multi-disciplinary collaborator. Providing a balance to the salon programmes, Seán will perform improvised sets of music for various woodwind and live electronics. He has recently completed a PhD on this work and Culture Night will see the results of this long research process, with three distinct sets performed directly after each salon ends.
Joanna Nicholson (clarinet) and Matthew Whiteside (electronics) will travel over from Glasgow for the second salon of the night. They will perform works by Jonathan Nangle, Wayne Siegel and the premiere of a work by Matthew Whiteside. CMC is delighted to welcome Joanna to Dublin, a lively freelance musician performing, broadcasting and recording with many of the UK's finest orchestras and ensembles, and featuring as a soloist, notably on bass clarinet with the BBC Scottish Symphony Orchestra at the London Proms. Matthew completed his Masters in Composition at the Royal Conservatoire of Scotland and his interest lies in the combination of acoustic and electronic domains through the physical combination of both and is influenced by electronic genres such as Glitch music.
Ian Wilson, who will host CMC's Culture Night event
The final salon of the night showcases two outstanding artists from Solo Series Phase II, recently released on Diatribe Records. Violinists Adrian Hart and Cora Venus Lunny will both perform works from their respective recordings. More than five years in production, Solo Series II (The String Phase) also includes records by cellist Kate Ellis and hardanger fiddle player Caoimhín Ó Raghallaigh. Produced by Nick Roth, It has been described as "a wide-lens portrait of Ireland's new musical landscape" and "the cutting edge of new string music" (RTÉ1 Arena). For their Culture Night presentations, Adrian Hart will perform his complete 'Cuisle' (Movements I-V) and Cora will perform Terminus Conscientiae, music spontaneously composed in response to Bartok's Sonata for Solo Violin Sz. 117, BB 124
Programme
6.30pm – 7.15pm – Elizabeth Hilliard (voice) and David Bremner (electric keyboard)
Alyson Barber | Only in Sleep
Gráinne Mulvey | Phonology Garden
Peter Moran | Vowels
David Bremner | There must be something the matter with him
CMC Library
Host | Ian Wilson
7.15pm – 7.30pm – Sean Mac Erlaine (woodwind and electronics)
Outdoor Courtyard
7.30pm – 8.30pm - Joanna Nicholson (clarinet) and Matthew Whiteside (electronics)
Jonathan Nangle | Our Headlights Blew Softly into the Black Illuminating Very Little
Matthew Whiteside | Three Pieces for Bass Clarinet and Electronics (world premiere)
Wayne Siegel | Jackdaw
CMC Library
Host | Ian Wilson
8.30pm – 8.45pm - Sean Mac Erlaine (woodwind and electronics)
Outdoor Courtyard
8.45pm – 9.15pm - Adrian Hart (violin/electronics)
Adrian Hart | Cuisle (Complete Work Movements I-V) 
9.15pm – 9.45pm – Cora Venus Lunny (violin)
Cora Venus Lunny | Terminus Conscientiae
Spontaneously composed in response to Bartok's solo violin sonata
Host | Ian Wilson
CMC Library
9.45pm – 10.00pm - Sean Mac Erlaine in conversation with Ian Wilson
10.00pm – 10.15pm  Sean Mac Erlaine (woodwind and electronics)
Outdoor Courtyard