Crash Ensemble presents its annual concert of music from up and coming composers on 17 April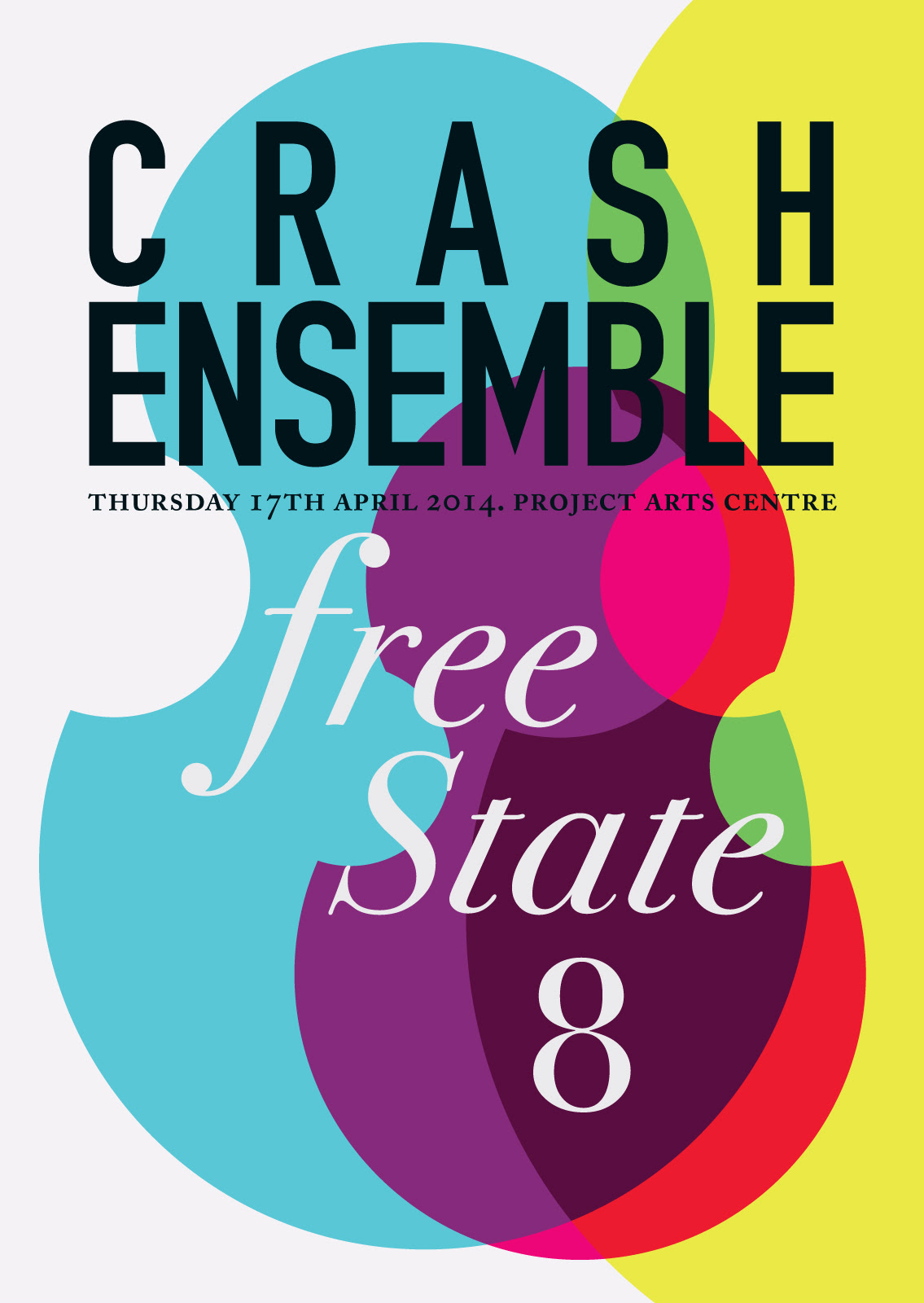 The concert, Free State 8, features a selection of some of the most vibrant emerging composers, selected from an open call for works by guest curator composer Raymond Deane.
Taking place at the Project Arts Centre, Dublin at 8.00pm on 17 April, the programme includes works from Barry O'Halpin, Bebhinn Nic Dhomhnaill, Elis Czerniak, Chris McCormack, Dermot McDermott, Sean Clancy, and Raymond Deane, whose work from 2001 Passage Work will be performed by soprano Sylvia O'Brien.
"It is a great joy to have been selected for Crash Ensemble's Free State 8!", says Seán Clancy. "It is a fantastic honour to work with them again in this context and I look forward to hearing them interpreting this piece, which occupies a very special place for me."
The Crash Ensemble's Free State concerts have been running since 2006 and have showcased many composers who have since gone on to become leading voices in the Irish new music scene.
CMC will present a pre-show discussion with Raymond Deane and some of the featured composers at 7:00pm in the Project Arts Centre bar upstairs and will also record a series of short interviews with the composers which will be posted online in the lead-up to the event.
Tickets for Free State 8 are available from the Project Arts Centre for €20/ €18 with an early bird rate €15.
Programme
Barry O'Halpin : Lethargarian
Bebhinn Nic Dhomhnaill : Dimensions
Elis Czerniak : Rotate
Chris McCormack : Question for Piano Trio
Dermot McDermott : Chivaree
Sean Clancy : Fourteen Minutes of Music on the subject of Greeting Cards
Raymond Deane : Passage Work
[soundcloud url="https://api.soundcloud.com/playlists/29910261" params="color=ff5500&auto_play=false&hide_related=false&show_artwork=true" width="100%" height="450" iframe="true" /]