Gerald Barry's new opera Alice's Adventures Under Ground premieres this month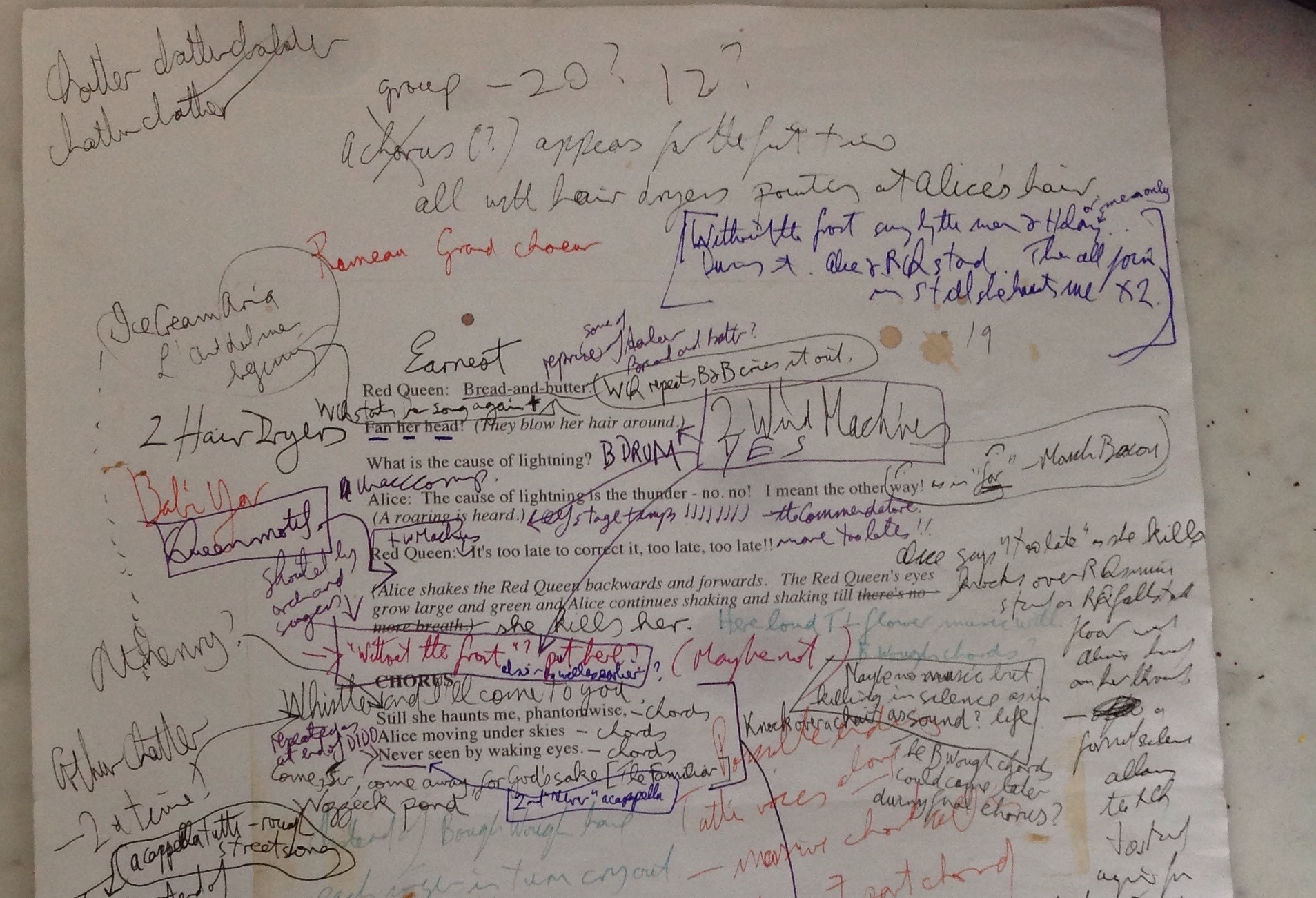 Part of the first page of the libretto for Alice's Adventures Under Ground, with notes by Gerald Barry
Alice's Adventures Under Ground is Gerald Barry's new opera. With a libretto based on texts of Lewis Carroll, the opera premieres in Los Angeles on 22 November, with its European premiere talking place on 28 November in London.
The work is jointly commissioned by the Los Angeles Philharmonic Association, Gustavo Dudamel, The Barbican Centre, and Britten Sinfonia, and features a cast led by soprano Barbara Hannigan, who plays Alice. The opera follows his much acclaimed 2011 opera, The Importance of being Earnest. 
Gerald Barry, from a feature in the Guardian about the opera:
"Alice is a natural follow-on from Earnest," he says. "Lady Bracknell is very like the Red Queen … There's the same sense of the world turned upside-down. I feel very at home in that surreal landscape. Typically of me, I had absolutely no idea other people had done stage, screen, opera versions of it. I was a little daunted, but carried on regardless." 
Irish audiences will get a chance to hear a concert performance of the opera as part of the recently-announced New Music Dublin festival next March.
Listen to a feature on the opera, produced by the Barbican, below, and read an interview with Barbara Hannigan about the opera here.