Eibhlis Farrell talks about her ongoing Christmas Carol collection
Eibhlis Farrell, who has been composing an annual Christmas Carol each year since 1989 and sending it as a Christmas Card to her family and friends, talks to CMC about this now yearly ritual
Where did the idea for composing a Christmas Carol each year as a card for your friends come from?
I saw it as a personal thought to share with family and close friends, and removed from Christmas card commercialism. I refer to them as Christmas snowflakes - miniatures based on one small idea and how that can be woven into a brief expressive musical moment. I call it the intensity of simplicity.
Chorus Angelorum, conductor Lynsey Callaghan, performing Eibhlis Farrell's 'Exultemus cum Maria' in CMC in 2013
The Carols are written for a range of combinations. How do you decide each year what to write for?
It depends from year to year, for example the 2014 carol was a lullaby written for my new grand-nephew Patrick. Sleep songs have been quite prominent over the years as for example last year's carol which celebrated a friend's baby daughter Mary, and of course the Mother and Child image is one of the most powerful of Christmas associations. Star of Morning was written for my nephew Páidí's baritone trio Celticanto who are based in Brussels. An Angel Sings to the Shepherds for soprano and clarinet was followed two years later by A Shepherd Sings to the Angels for baritone solo and female voices. I have used different choir and individual voice and instrument combinations over the years, and much depends on the text and what it suggests. My 2000 carol was for unaccompanied voice - very direct and unadorned.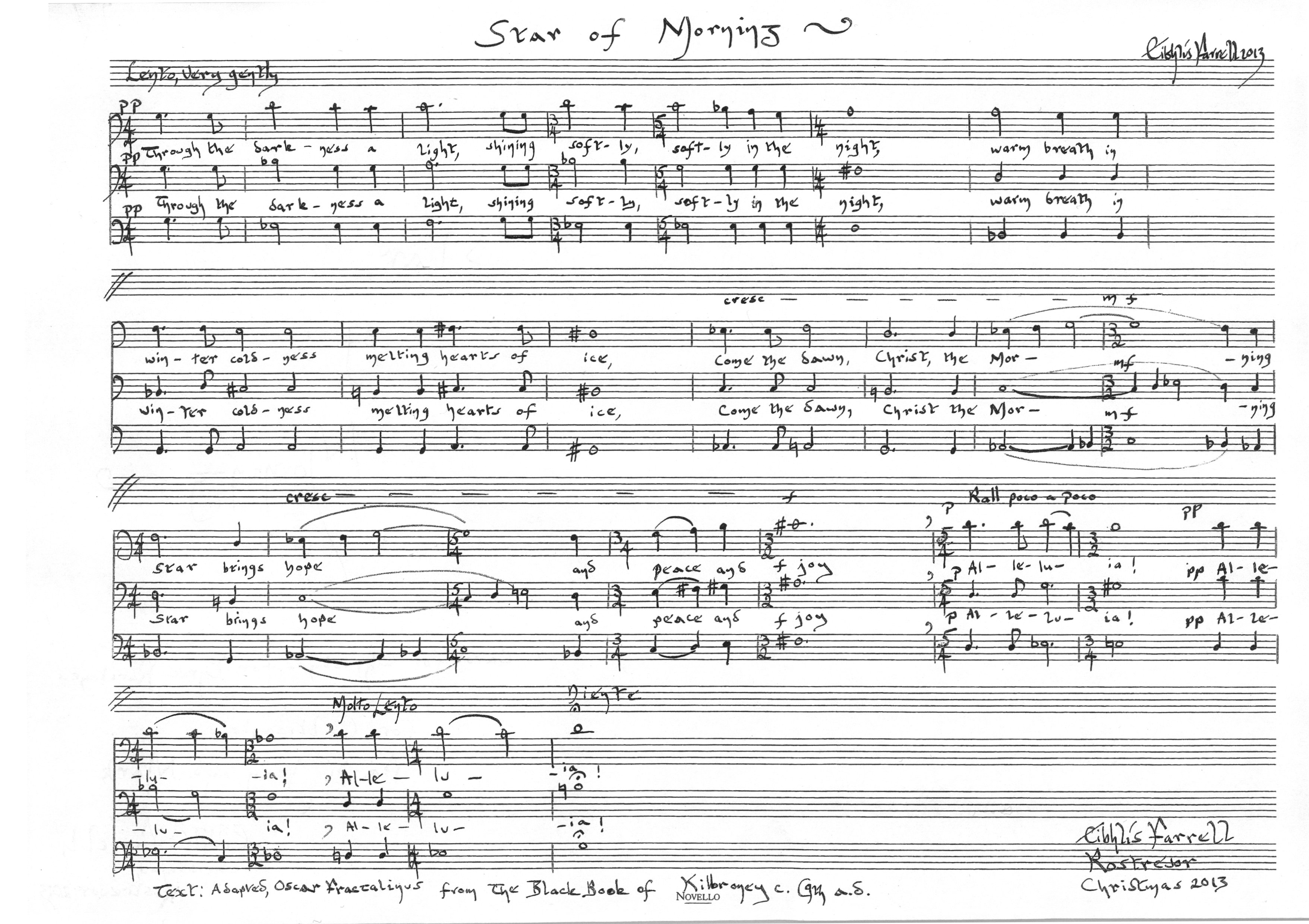 Star of Morning (2013) 
The texts you have used are also quite varied. How do you choose them?
I have used a mixture of languages and texts, mostly Latin, Irish and English and sometimes in combination. There is such great beauty of sound in the languages and imagery in the texts. I have obviously used many of the great Latin texts associated with Christmas including O Magnum Mysterium, Hodie Christus Natus Est, Jesu Redemptor Omnium and Puer Natus in Bethlehem which have profound historical resonances, but early Irish nature poetry has also been a strong influence. I often write my own texts in order to best convey the underlying meaning or message of the particular carol.
Are there any other influences or themes that you can pick out across the collection?
Winter has so many associations and resonances but possibly a cosmological worldview of moon and sun and stars. However, Santa and his entourage have yet to feature!
Do you have any particular favourites from the collection?
Not really, I forget more than I remember at this stage, but perhaps some of the sleep songs, although the traditional Latin texts associated with the Advent and Christmas period always have a magnetism and sense of wonder for me.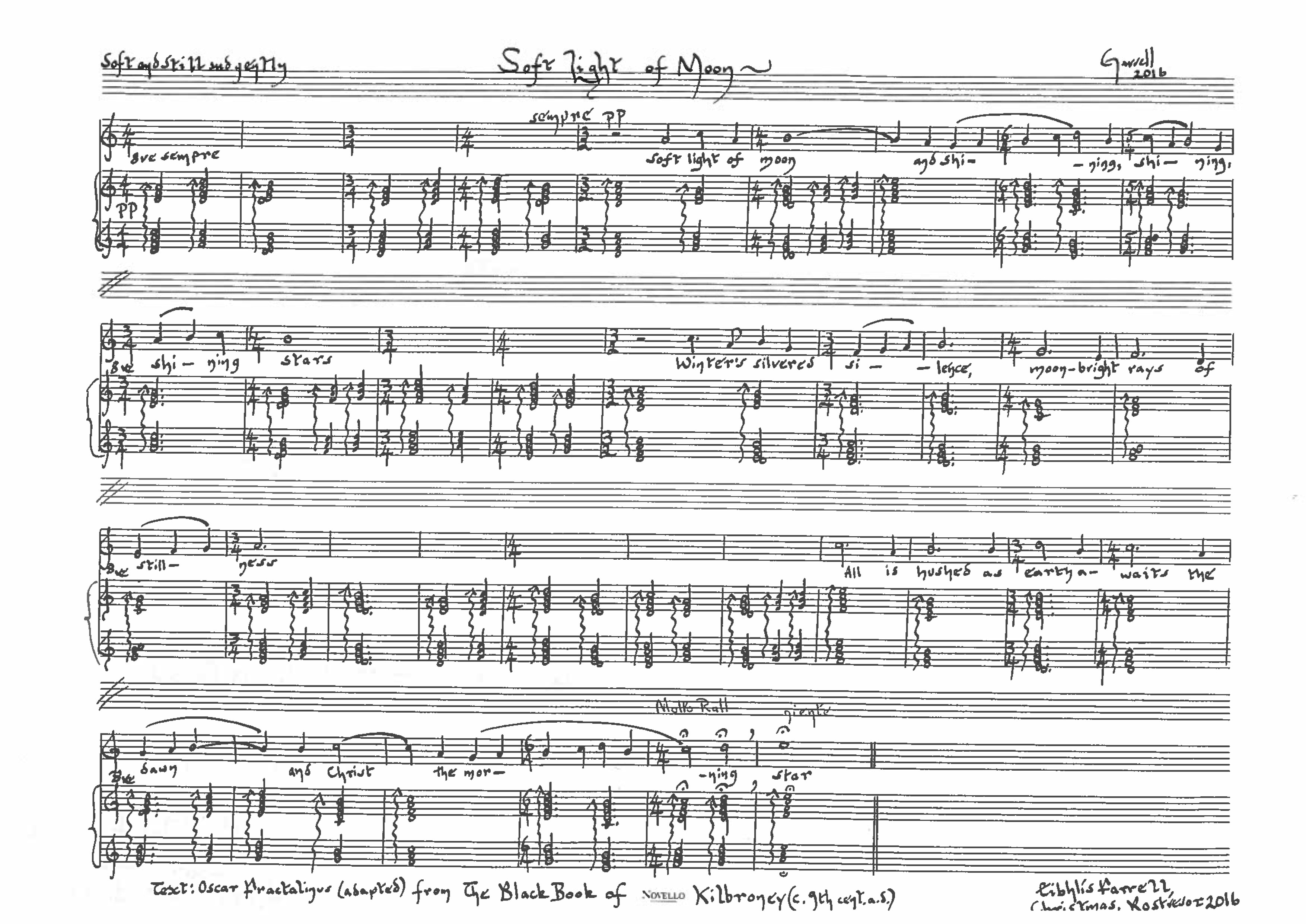 Eibhlis Farrell's 2016 Carol - Soft Light of Moon