Hormoz Farhat (1928-2021)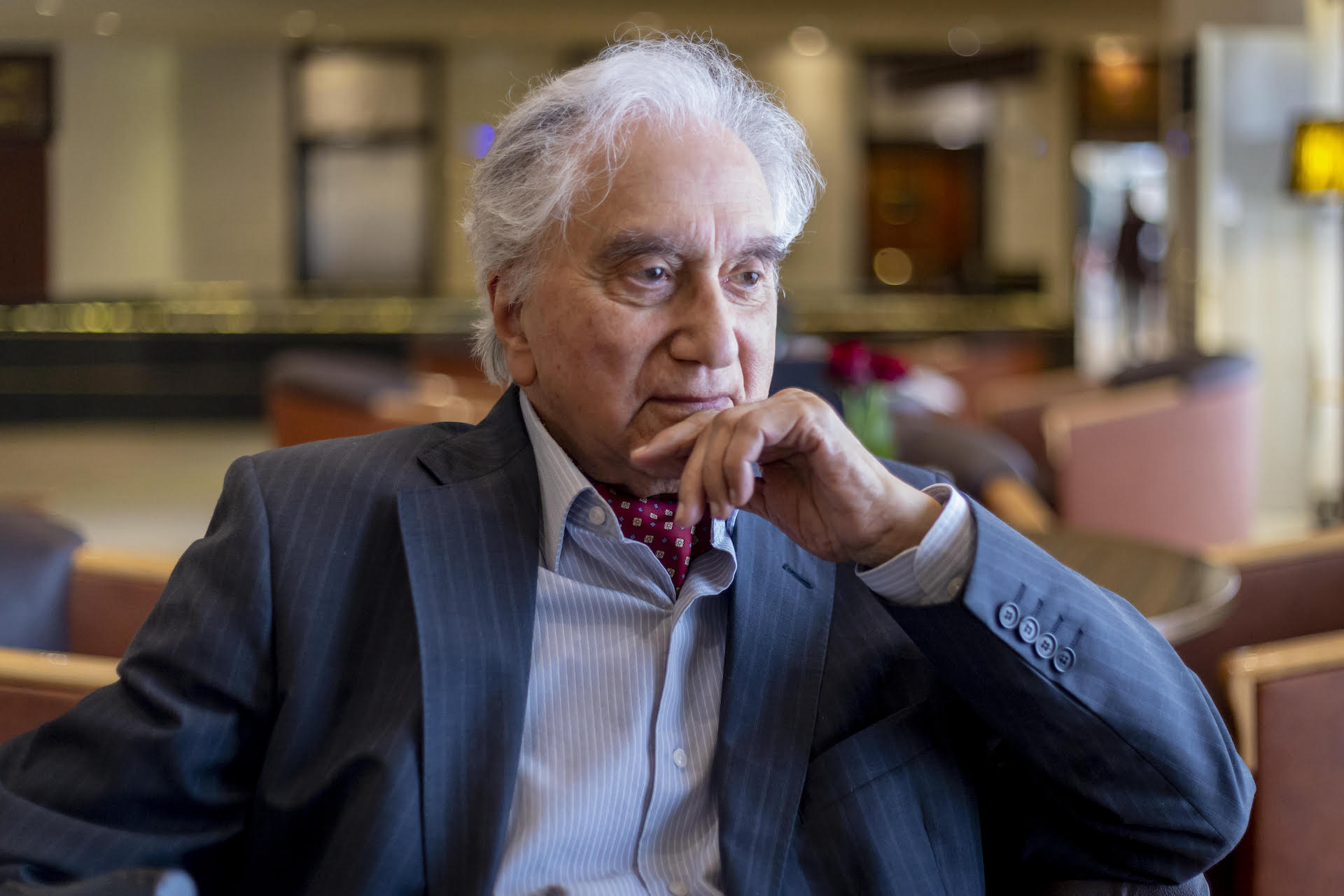 CMC is deeply saddened by the passing of composer and former Chair of Music at Trinity College Dublin Hormoz Farhat. Born in Tehran in 1928, Professor Farhat passed away at his home in Dublin on Monday, 16 August 2021, at age 93.
Hormoz Farhat completed his music composition education in the University of California, Los Angeles (UCLA) and Mills College, California, graduating with the degrees of BA in music, MA in composition and PhD in composition and ethnomusicology. His composition teachers included Darius Milhaud, Lukas Foss and Roy Harris. Having taught in California State University, Long Beach, UCLA, the University of Tehran and Queens University Belfast, Professor Farhat took up the post of Chair of Music at Trinity College Dublin in 1982, which he held until he retired in 1995, but remained active as an Emeritus Professor and Fellow of the College.
As a composer, Hormoz wrote a significant body of works, including numerous orchestral works, six string quartets and other chamber music works, choral works, concertos for piano, flute and clarinet and many works across a spectrum of instruments and voice. He also composed scores for several films in the 1970s, including collaborating with Dariush Mehrjui in 'Cow', which won the International Federation of Film Critics (FIPRESCI) Prize at the Venice Film Festival in 1971, the first award that Iranian cinema received in an international event. He was also active as the Chairman of the Music Council at the National Iranian Radio and Television organisation, and was centrally involved in the music programming of the Shiraz Festival of Arts.
Hormoz's compositions have been performed widely by, among many others, the RTÉ National Symphony Orchestra, BBC Symphony Orchestra, English Chamber Orchestra, Tehran Symphony Orchestra and Chamber Orchestra of the National Iranian Radio & Television Network. His works have also been performed by many soloists, including pianist Soheil Nasseri in Carnegie Hall and Merkin Hall in New York as well as in Strathmore Music Center in Maryland. Irish pianist Mary Dullea has also performed Hormoz's piano works internationally, including recording his two piano sonatas on the critically acclaimed album Persian Autumn of piano music by Hormoz and his friend Amir Mahyar Tafreshipour, which was released on the Divine Art label in 2020.
Hormoz was also a published author, including The Dastgah Concepts in Persian Music (1990) - considered a seminal work on the Persian modal system - and his recent memoirs Present Past: Notes from the Life of a Persian/American Composer (2019).
In May 2018, the Iranian Artists Forum hosted Professor Farhat at a special ceremony in Iran to honour the composer's professional career. He is survived in Ireland by his wife Maria Baghramian (Professor of Philosophy at University College Dublin) and their son Robert Farhat (musician and music programmer at Serious).
Ar Dheis Dé go raibh a anam uasal.