hearing leaves by Karen Power selected for ISCM World Music Days 2018
The International Society of Contemporary Music announced the selection of Karen Power's string quartet work hearing leaves for the ISCM World Music Days festival in Beiijing (19-26 May 2018).   The work will be performed during the festival and Karen Power will attend.  The annual ISCM World Music Days festival is organised by a different host each year and showcases the incredible diversity of musical practice in our time.  
hearing leaves (2013) is a ConTempo Quartet commission written during Karen's Galway Music Residency.  The residency included workshops with school students, with the resulting piece drawing inspiration from these exploratory interactions with students and music.  The work is ultimately a celebration of the excitement felt when exploring sound.  The whole work moves through a series of texture and gesture-based sounds which grow into a more traditional quartet sound as the piece continues.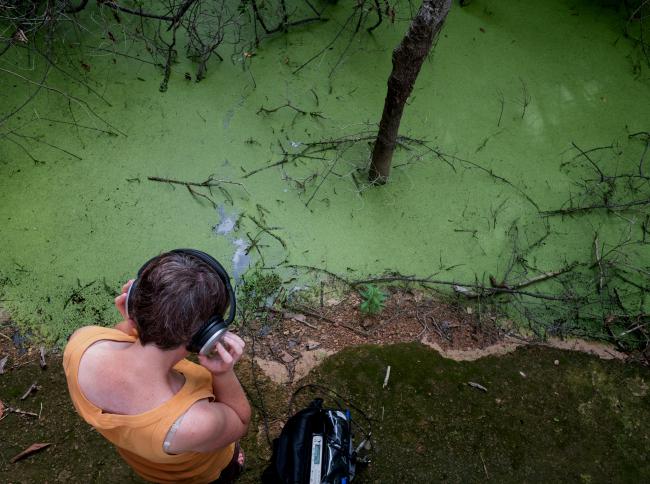 Karen Power's work focuses on everyday environments and how everyday sounds are perceived.  She draws inspiration from the natural world and how people engage with surrounding space and environments.  Resulting works challenge the listener to remember and reinvent perceptions to common sounds.  Current explorations include a fluxus-style work: those are the dangers of round vegetables in a major train station where players and environmental sounds become one, a site-specific radio art piece in Cork City Gaol commissioned by RTÉ Lyric FM and a large-scale commssion from Cork Midsummer Festival.
The Association of Irish Composers' mission is to strengthen the voice of contemporary composers, through advocacy, promotion, discussion and opportunity.  AIC is the Irish section of the International Society for Contemporary Music (ISCM) and is a national partner with CMC.