Greg Caffrey on his recent residency at the Centre Culturel Irlandais
In January 2016, composer Greg Caffrey spent a month in Paris at the Centre Culturel Irlandais as part of a composer residency in association with the Contemporary Music Centre. Here's a short account of the time spent there.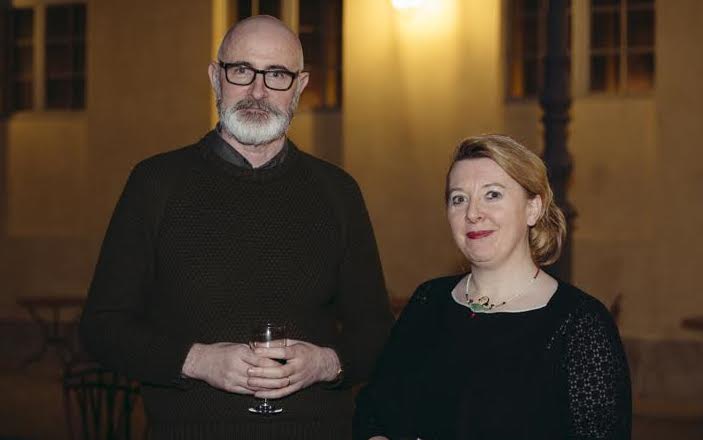 Greg Caffrey and Centre Culturel Irlandais Director Nora Hickey M'sichili (photo Alix Marnat)
I can't think of a single place in the world more inspiring than Paris. 

The Centre Culturel Irlandais and the Contemporary Music Centre very kindly offered me the chance to work there during the month of January 2016. The result - a brand new work for the Hard Rain SoloistEnsemble that was premiered in Belfast's Crescent Arts Centre just five days after my return! 

 

This is what composition should be about - going from conception to completion of a project in 1 month. No unplayed scores lying, dusty in drawers, waiting for a performance opportunity. 

 

The three movement piece for flute, clarinet, violin, cello, piano and percussion, entitled *Garden of Earthly Delights*, inspired by the painting of Hieronymus Bosch, could not possibly have been completed without the blend of solitude (yes, unlike everywhere else in Paris - the CCI is calm!) and inspiration offered in this great capital. 

 

I know Paris quite well, but it never ceases to surprise me. It's the stimulus that keeps on stimulating! I can't thank all the wonderful staff at the CCI enough for their friendliness and for the support they gave me during my stay, and Bravo to CMC for introducing such a wonderful new residency scheme!