Farmleigh Composer-in-Residence Announced
The Office of Public Works has announced Dave Flynn as Composer-in-Residence 2019 at Farmleigh from July to October 2019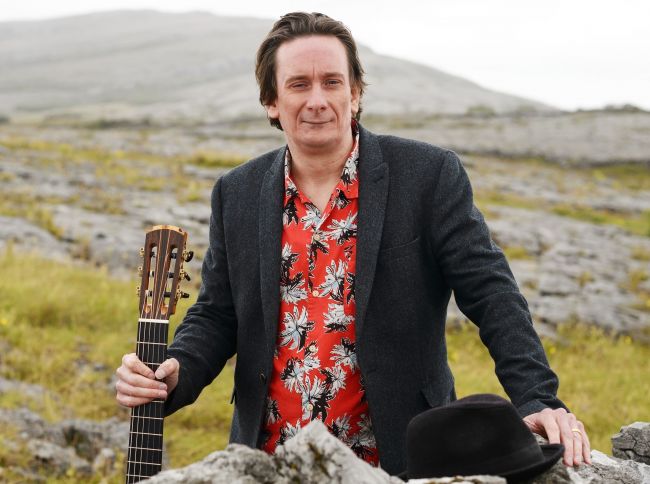 Background to Residency
Farmleigh has been developing its Writer-in-Residence programme since 2006, offering Irish artists the opportunity to develop their artform and to engage with the general public and visitors to Farmleigh.  
In consultation with The Contemporary Music Centre, Ireland (CMC), the Office of Public Works (OPW) and
Farmleigh
decided to offer this residency in 2019 to a composer from or residing on the island of Ireland working in any area of contemporary classical music and/or sound art. 
Announcing Dave Flynn as Composer-in-Residence 2019 at Farmleigh, Librarian Nuala Canny said:   
'The OPW and Farmleigh are delighted to welcome - for the first time under its Writer-in-Residence programme - a contemporary composer from Ireland, Dave Flynn. We are looking forward to a truly imaginative residency, which will give Dave a wonderful opportunity to explore Farmleigh as an inspiration for music composition and performance while further enhancing our visitors' experience of Farmleigh through a beautiful contemporary music programme.'
Congratulating Dave on his appointment and thanking the OPW and Farmleigh for their collaboration with the Contemporary Music Centre on this new composer residency opportunity, Director of CMC Evonne Ferguson said:
'On behalf of the Board and team at CMC, I wish Dave Flynn every success during this very special four months as Composer-in-Residence in the inspiring surroundings of Farmleigh.  It has been a joy to collaborate with the OPW and Farmleigh on this wonderful new initiative for contemporary composers from Ireland, which will bring composition, performance and participation in contemporary music to Phoenix Park in the heart of Dublin.  CMC looks forward to sharing with audiences at Farmleigh the engaging music experiences that Dave will create in the coming months, enhancing Farmleigh's unique inherent qualities.' 
Dave Flynn
Following an open competitive process, composer-guitarist
Dave Flynn
was chosen as Composer-in-Residence 2019 at Farmleigh.  
Warmly welcoming this residency, Dave said:
'Music abounds in and around the grounds of Farmleigh.  It is silently reflected in elaborate paintings and tapestries, a first edition of Moore's Melodies in the stunning Guinness Library.  The rhythm of writing comes alive as you browse through the literature of past writers-in-residence. A rare Regency-era 'harp-lute' sits in its open case in the Chinese room, waiting to be restrung so it can sing again.  Beyond the silent music, animals and humans form an orchestra that plays the evolving symphony of life that Farmleigh composes each day.

 

I look forward to welcoming audiences, composers, musicians, writers and other artists to explore the music of Farmleigh with me during the diverse events I will curate during my residency.

 

I'm very grateful to everyone at the Contemporary Music Centre, the OPW and Farmleigh for giving me the opportunity to be the first Farmleigh Composer-in-Residence.'
A CMC-registered composer and a 'masterful guitarist' (Sing Out), Dave Flynn holds a PhD from the DIT Conservatory of Music and Drama and his music is published by Mel Bay, Reed Music and his own company Frisbee Publications. 
Dave is the recipient of numerous awards, including the 2016 Eamonn Ceannt Commission, the 2004 Huddersfield Contemporary Music Festival Composers' Award, the 2002 IMRO/Feis Ceoil Composition Award and multiple grants from the Arts Council of Ireland and Culture Ireland.  And in 2017/18, he was Associate Artist with Clare's Arts Centre, glór in Ennis.
Commended by the New York Times for its 'power and grittiness,' Flynn's music has been performed in prestigious venues in the United States, Japan, South Korea, New Zealand and all over Europe including Ireland, Germany, the UK, Russia, Estonia, Romania, France, Sweden and the Czech Republic.  His compositions are regularly featured by broadcasters, and have been performed by many ensembles, including the Prague Chamber Orchestra, Irish Chamber Orchestra, Crash Ensemble, New Juilliard Ensemble, Smith Quartet, Vanbrugh Quartet, RTÉ Contempo Quartet, Dublin Guitar Quartet and RTÉ Concert Orchestra. 
Dave regularly collaborates with some of the most renowned traditional Irish musicians including Martin Hayes, Dennis Cahill & Máirtín O'Connor.  Described as a 'genre-jumping genius' by Tradreview.com, in the words of one of Ireland's Cultural Ambassadors, fiddle player Martin Hayes:
'Dave Flynn occupies a unique position in the world of music: his work reflects an intimate and respectful knowledge of the Irish folk tradition along with deep insight and skill in the world of modern classical composition.'  
In 2012, Dave founded the Irish Memory Orchestra in Clare in the West of Ireland with what The Irish Times described as a 'formidable collective of musicians.'  Working with some of the world's top soloists, this orchestra is the only orchestra in the Western world to perform exclusively from memory.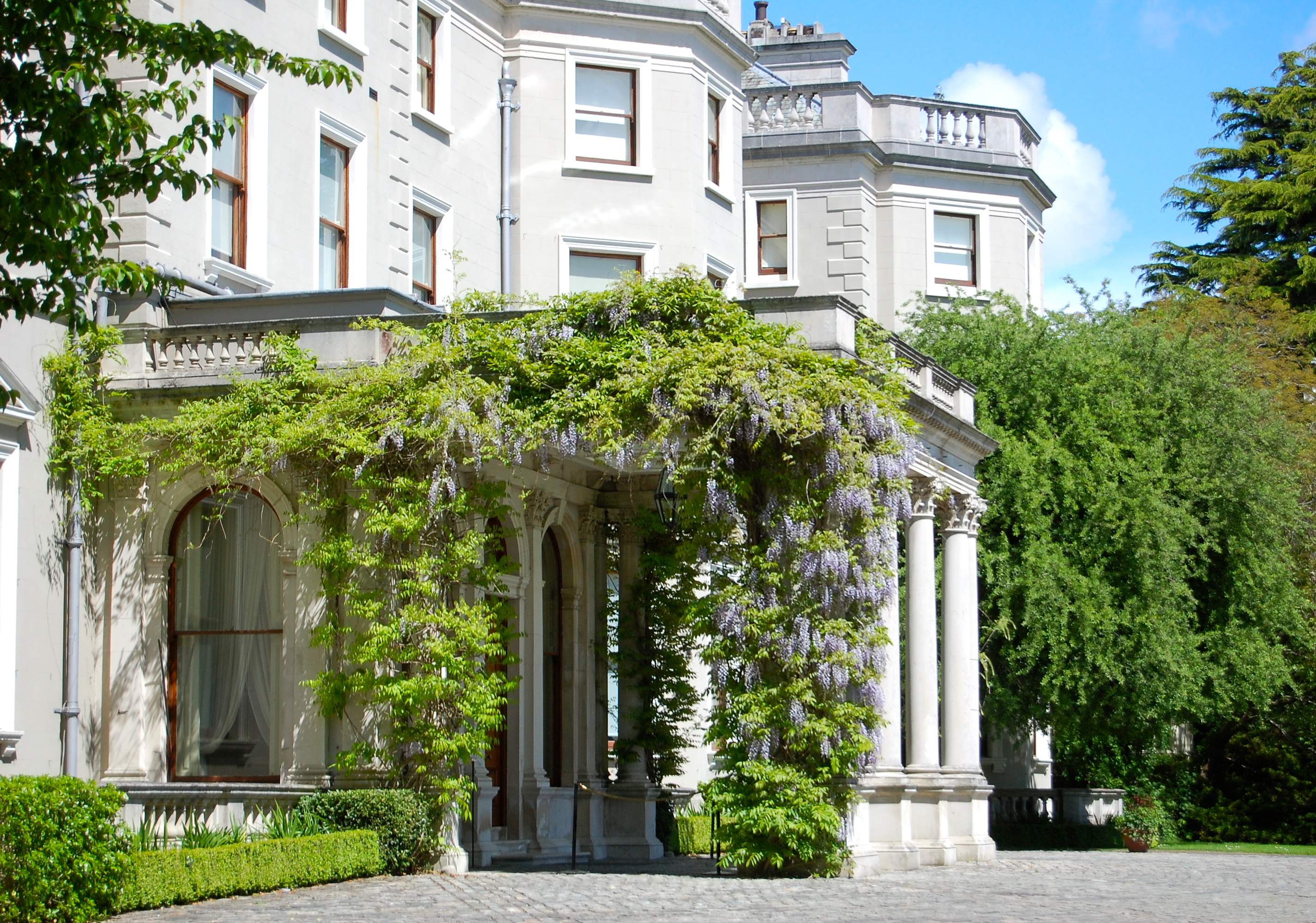 As this residency is part-time, in addition to his ongoing composition work, Dave will continue his work with the Irish Memory Orchestra and other ongoing projects.  During the course of this residency, he will compose at least one new work to be premiered at an event in Farmleigh, alongside public engagement and interaction with the artform of composition through a combination of masterclasses, workshops or performances in conjunction with Farmleigh.  
An estate of seventy-eight acres situated to the north-west of Dublin's Phoenix Park, Farmleigh provides accommodation for visiting dignitaries and guests of the nation. As a historic house, Farmleigh remains a unique representation of its heyday, the Edwardian period, and houses important artworks and furnishings, as well as the Benjamin Iveagh collection of rare books, bindings and manuscripts, which is held in the Library. The extensive pleasure grounds feature walled and sunken gardens, and scenic lakeside walks. The estate also boasts a working farm, and is managed by the OPW. 
Application and Selection Process
Open to all composers from or residing on the island of Ireland, following submission of written applications, candidates were shortlisted for interview by a panel formed by Farmleigh with the assistance of CMC.  In addition to a fee of €4,200 and some production costs for events, the Composer-in-Residence will have access to working and living space at Farmleigh for agreed periods and times during this 4-month residency. This programme will be managed by Farmleigh through the Writer-in-Residence programme, and is supported in kind by the Contemporary Music Centre.