RTÉ NSO and CMC announce composers selected for Composer Lab 2018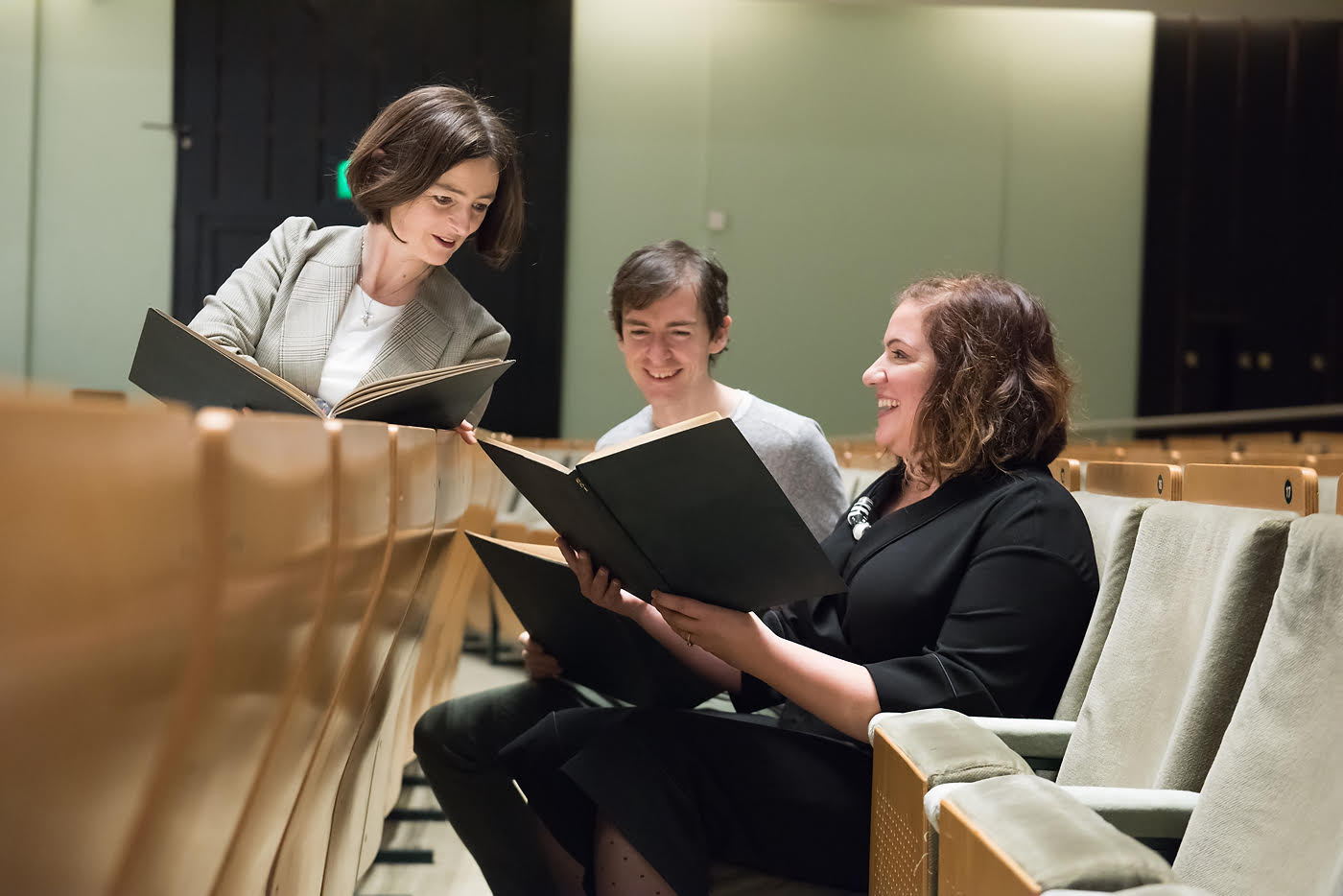 The RTÉ National Symphony Orchestra in partnership with the Contemporary Music Centre today announce the composers selected to participate in the third year of COMPOSER LAB 2018. The three successful applicants are Michael Doherty, Maria Minguella, and Anne-Marie O'Farrell.
Now in its third year, Composer Lab is an initiative aimed at composers with limited experience in writing for professional symphony orchestra. The project provides the participant composers with a creative and open environment in which to deepen their understanding of writing for the forces of a full symphony orchestra.
Congratulating the participants, Anthony Long, General Manager, RTÉ National Symphony Orchestra said:
"Composer Lab is a brilliant opportunity for you to explore and develop your creativity and learn the craft of composing for a symphony orchestra. The Contemporary Music Centre and ourselves are providing you with a supportive learning environment to assist you with developing your skills in symphonic writing. I encourage you to immerse yourselves in the lab and get maximum benefit out of it."
Evonne Ferguson, Director, Contemporary Music Centre said: "The Contemporary Music Centre is delighted to partner again with the RTÉ National Symphony Orchestra to offer this unique professional development opportunity to composers represented by CMC. This is an essential programme in the nurturing of compositional talent, enabling composers with limited experience of writing large scale works to reach their artistic potential, under the expert mentorship of composer David Fennessy."
The three composers now begin work on their compositions (6–8 minutes in length) in preparation for a one-to-one mentoring session with mentor composer David Fennessy at the Contemporary Music Centre in early January 2018.
This is followed by an orchestral workshop with section principals of the RTÉ National Symphony Orchestra on 13 February 2018. Here, the composers learn the ropes of how to work with a large symphony orchestra and acquire the skills necessary to adapt and assimilate orchestral requirements into their compositions. They also receive guidance and advice from RTÉ NSO's Music Librarian on preparing and presenting their final scores.
On 9 April 2018, the three composers participate in a workshop on the stage of the National Concert Hall, which is open to the public. Each composer receives the opportunity to work with the full orchestra in a workshop facilitated by mentor composer David Fennessy and conducted by Gavin Maloney.
Composer Lab 2018 culminates with a public performance of the composers' works performed by the RTÉ National Symphony Orchestra, under the baton of conductor Gavin Maloney, in the National Concert Hall in an evening concert on Tuesday, 1 May 2018.