International Women's Day 2018
International Women's Day takes place on 8 March and there are several events taking place on this day involving women composers from Ireland and their works. Here is a selection of some of these events taking place.
Finding a Voice Series
A series of classical music concerts from 8–10 March featuring all female programmes in Clonmel, Co. Tipperary. Hosted by Tipperary Arts Centre, these concerts take place in various venues throughout Clonmel and include, among others, works by Linda Buckley, Rhona Clarke, Amanda Feery, Deirdre Gribbin, Marion Ingoldsby, Anna Murray, Karen Power, Judith Ring, and Jennifer Walshe. Performers include Isabelle O'Connell, Kate Ellis and the Contempo Quartet.

Isabelle O'Connell
Hard Rain Soloist Ensemble
Hard Rain Soloist Ensemble (HRSE) present a concert of music by women composers at the Cresent Arts Centre, Belfast. Curated by HRSE conductor, Sinead Hayes, the programme features a new commission from Gráinne Mulvey alongside pieces from Judith Ring, Jane O'Leary, Elaine Agnew, Sophia Gubaidulina, Sungji Hong, Sadie Harrison, Heera Kim.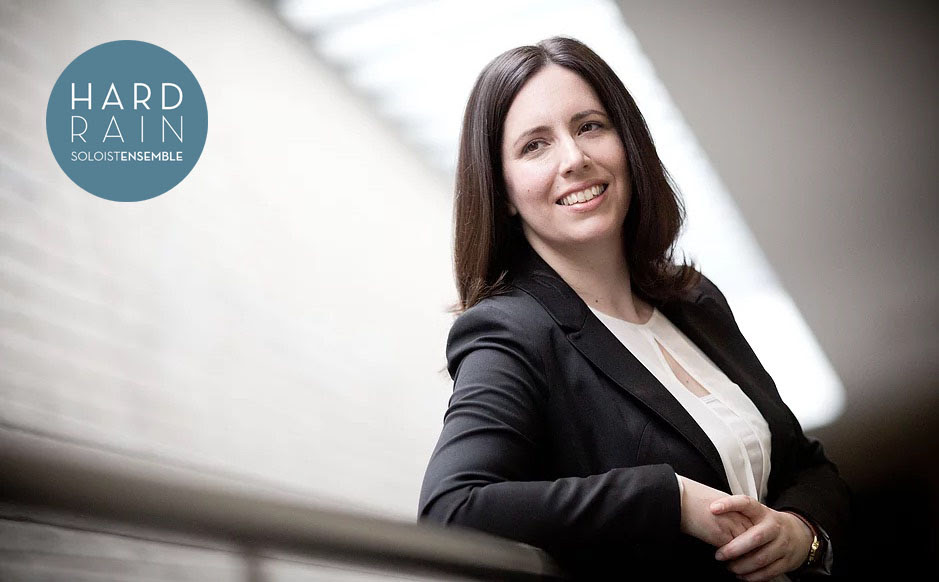 Sinead Hayes
Ina Boyle
8 March is the birthday of the pioneering Irish composer Ina Boyle (1889–1967), and her birthday will be marked in a number of ways this year. Two of her works will be aired on BBC Radio 3 during the day - her Overture and Glencree Symphony. Also that day there will be an event by invitation at the Wigmore Hall for donors to the CD project which will feature Ina Boyle's orchestral music recorded by the BBC Concert Orchestra and soloists Nadege Rochat (cello) and Benjamin Baker (violin). The disc will be released later this year. A biography of the composer, Ina Boyle (1889–1967): A Composer's Life by Ita Beausang and Séamas de Barra, is also due for publication by Cork University Press next month.