Works by CMC Composers Anne-Marie O'Farrell and Áine Mallon submitted by RTÉ lyric fm for the 2023 International Rostrum of Composers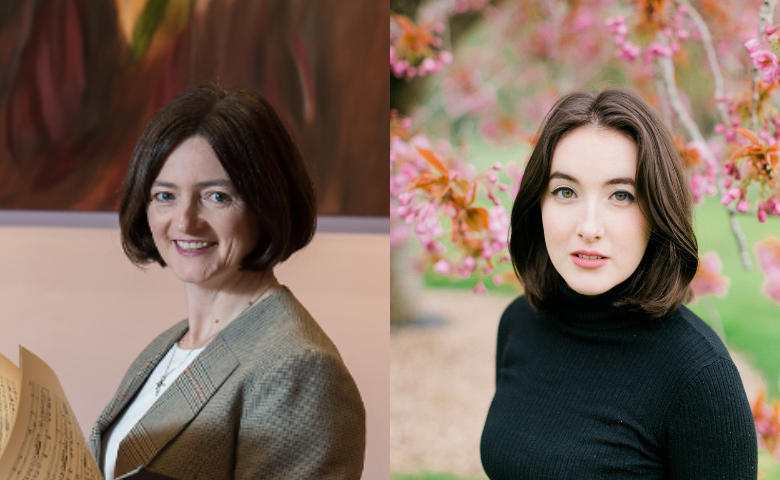 The 69th International Rostrum of Composers takes place this year from 16 - 19 May, at The Hague in the Netherlands. Run annually since 1955, the IRC is a global network of radio stations, sharing new music from their respective countries with the aim of increasing the international broadcasts of these works. Following the IRC's last season, there were 700 broadcasts of the selected and recommended works, making the Rostrum one of the most important international platforms for the promotion of contemporary music on radio. This year sees the return of an Irish delegate, RTÉ lyric fm, to the IRC, representing an excellent opportunity for the dissemination of contemporary music from Ireland at an international level.
"RTÉ lyric fm is delighted to promote these new works by Irish composers Anne Marie O'Farrell and Áine Mallon at the International Rostrum of Composers. It is exciting to work with the Contemporary Music Centre to bring these dynamic pieces to an international stage, and to engage with contemporary composers from throughout the world."
Sinéad Wylde, RTÉ lyric fm Station Head.
"It's a great honour that my five-movement piece for symphony orchestra, Eitilt, has been selected to represent Ireland at this year's International Rostrum of Composers. The work was commissioned by the National Symphony Orchestra of Ireland for their performance at New Music Dublin in 2021, with conductor David Brophy and broadcast live on RTÉ lyric fm. The title, Eitilt, means flight or airborne, - air being the carrier of sound, and
as wind, it is also a metaphor for inspiration.The five movements interweave different aspects of Irish musical heritage into contemporary orchestral writing, with strong contrasts of atmosphere, and a wide-ranging palette of instrumental timbres."
Anne-Marie O'Farrell, CMC Composer.
"I am absolutely delighted for my piece Callan to be presented by RTÉ lyric fm at the International Rostrum of Composers. Callan was devised for the Psappha Ensemble 'Composing For' programme in 2021. This piece is very special to me as it was devised during the lockdown period of the global pandemic, when like so many people I was unable to travel home to my native Ireland to see my family. The River Callan runs through my hometown of Keady, Co. Armagh, in the North of Ireland. In this piece the cello takes the role of the protagonist, longing and yearning to be at home, near the river; whilst the piano expresses the spirit of the river itself. My sincere thanks to the team at RTÉ lyric fm for selecting Callan for representation at this year's IRC."
Áine Mallon, CMC Composer.
For more information on the International Rostrum of Composers, visit https://rostrumplus.net/