Irish music in Estonia
The Contemporary Music Centre attended the annual meeting of the International Association of Music Information Centres and ISCM World Music Days in Tallinn, Estonia earlier this month.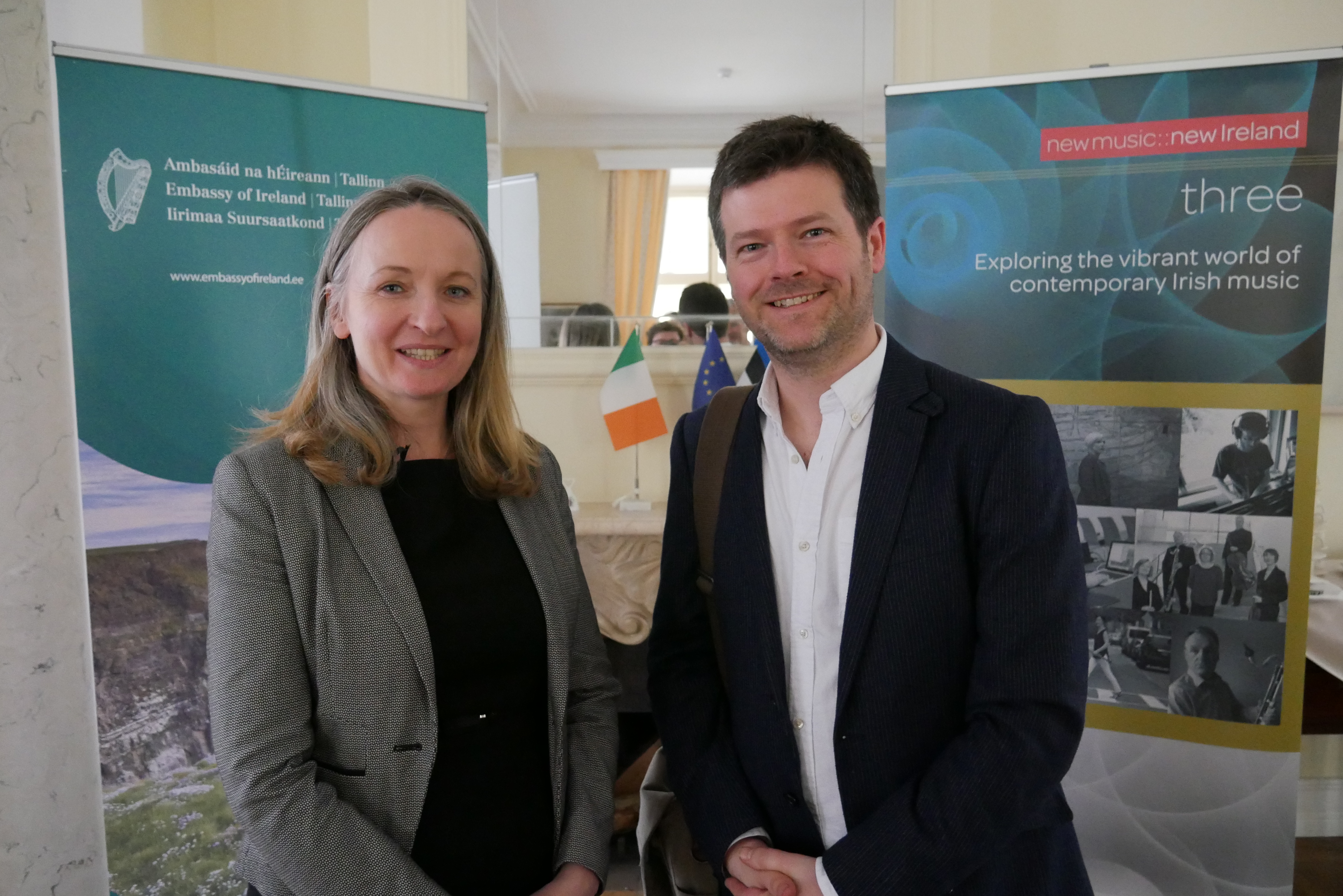 Irish Ambassador to Estonia, Frances Kiernan with David Fennessy
As part of this visit, the Irish Ambassador to Estonia, Frances Kiernan, hosted a reception at the Irish Embassy on 8 May on behalf of CMC to mark Ireland's participation in the ISCM World Music Days. The event was attended by IAMIC delegates, International and Estonian music professionals, and by Irish composers David Fennessy and Matthew Whiteside.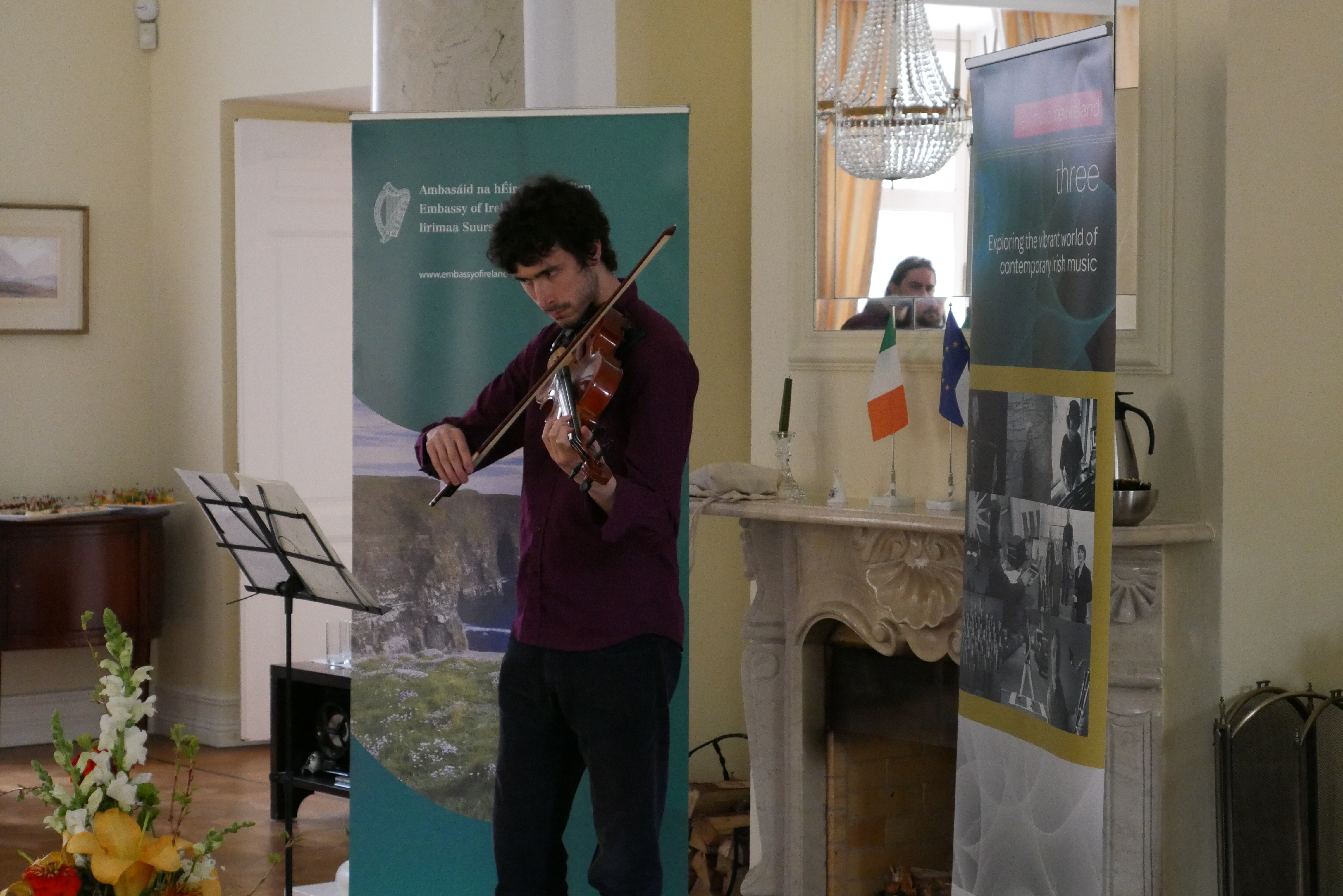 Sebastian Adams performing at the Irish Embassy in Estonia
Composer and performer Sebastian Adams, representing the Association of Irish Composers, the Irish section of ISCM, performed a short programme of Estonian and Irish music by Tõnu Kõrvits, Jonathan Nangle and Anna Murray.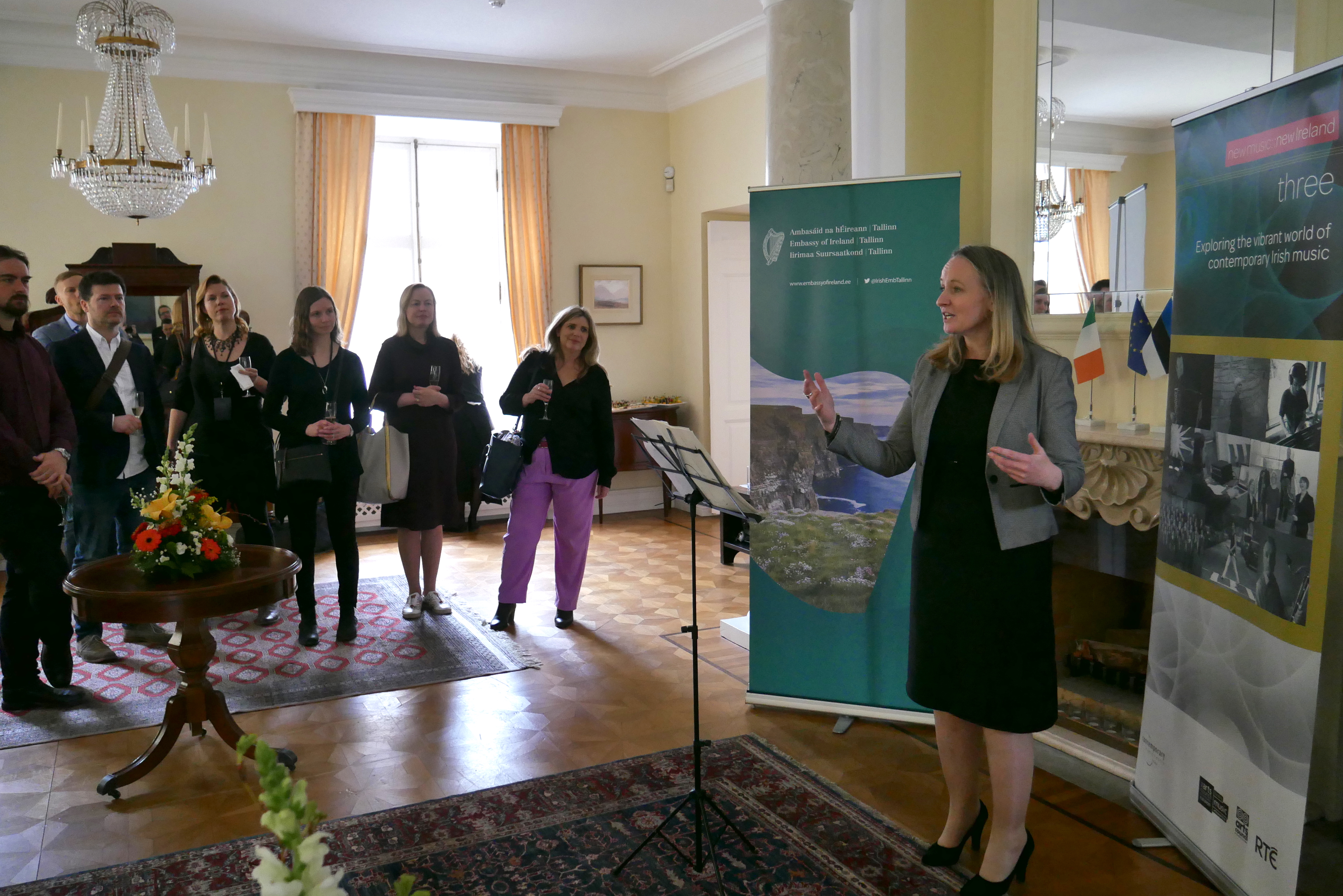 Ambassador Kiernan addressing the guests at the reception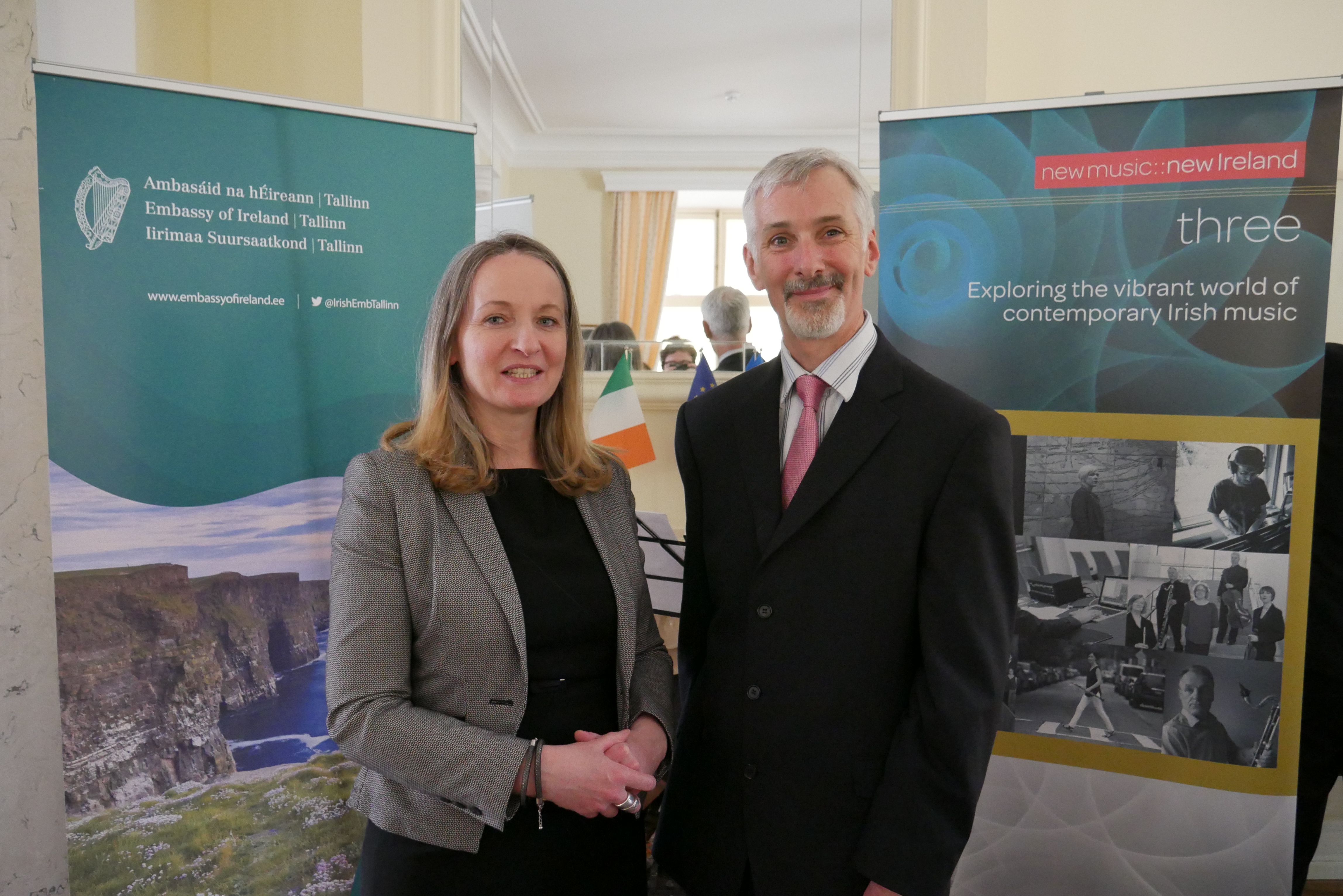 Ambassador Kiernan with Jonathan Grimes, CMC
The annual ISCM World Music Days festival included works by Irish composers John Buckley and David Fennessy. John Buckley's piece for solo kannel Alla Luna was performed by Kristi Mühling at the Arvo Pärt Centre on 7 May, with the celebrated Estonian composer also in attendance. David Fennessy's Hirta's Rounds was performed in the final concert of the festival on 10 May by the Tallinn Chamber Orchestra.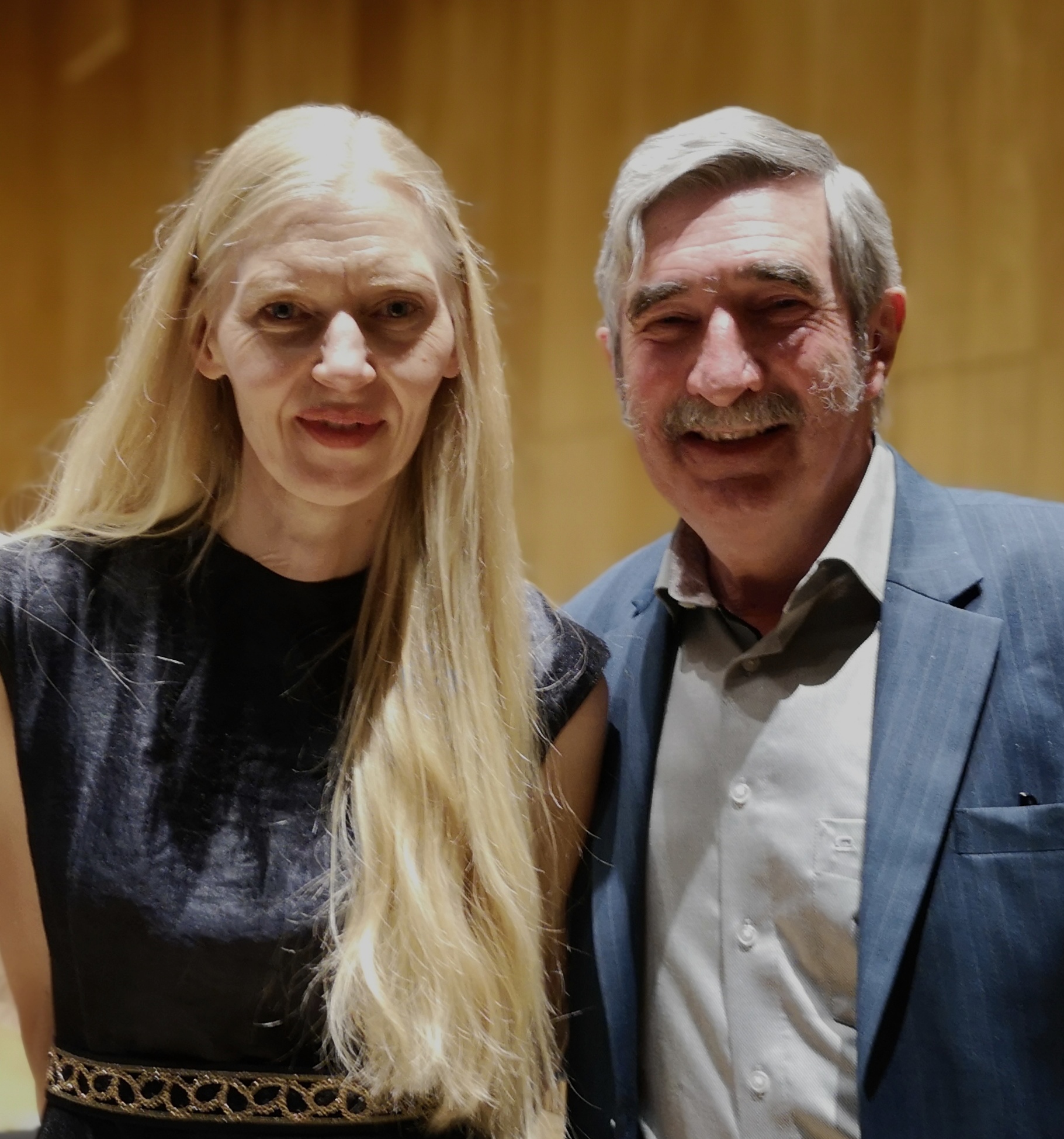 Kristi Mühling with John Buckley following the performance of his work Alla Luna at the Arvo Pärt Centre
CMC is extremely grateful to Ambassador Kiernan and her staff for all their help and support in hosting the reception. CMC also wishes to thank Sebastian Adams, our Estonian host, Virgo Sillamaa from Music Estonia, and all our colleagues in IAMIC for making this event happen.