CMC is attending Classical:NEXT as part of an Irish delegation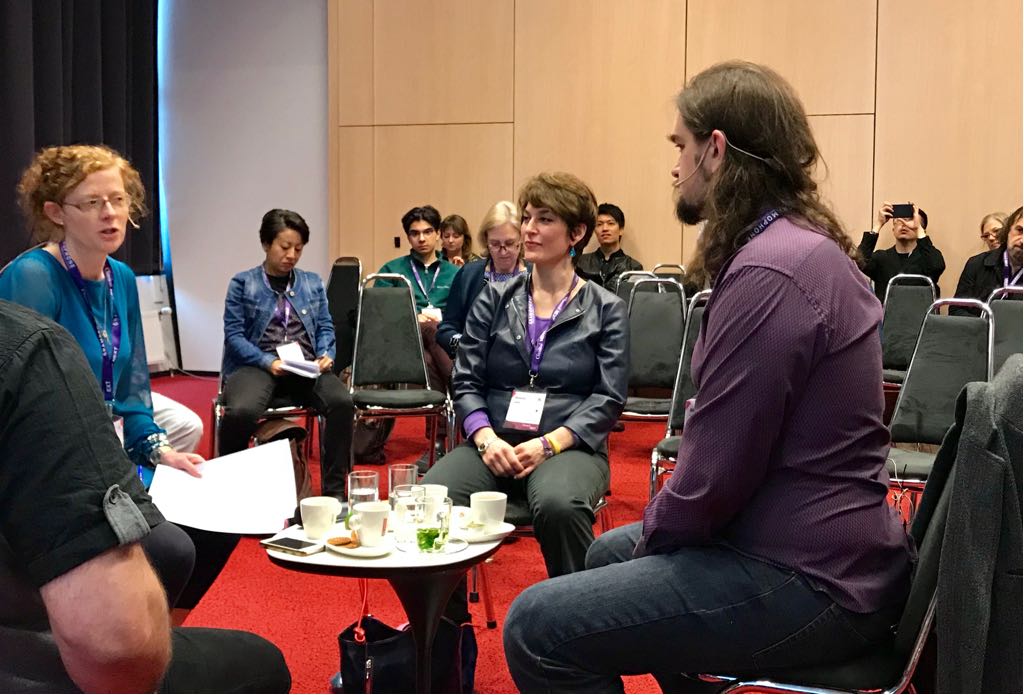 Evonne Ferguson, Vanessa Lann and Matthew Whiteside during the panel discussion 'CTRL-ALT-Compose' at Classical:NEXT in 2018
Classical:NEXT is an industry gathering for classical and art music, and includes conference sessions, showcase performances and networking opportunities for participants. The event takes place this year from 15–18 May in Rotterdam.
An Irish delegation headed and supported by Culture Ireland includes CMC, Artsada, Association of Irish Composers, Hard Rain Soloist Ensemble, Lundstrom Arts Management, Walled City Festival, and Arts Council of Northern Ireland.
In additon to these organisations attending and manning a stand throughout the event, the following events involving Irish delegates and artists are also taking place:
Composers Amanda Feery and Emma O'Halloran's music features in the opening showcase concert presented by National Sawdust on 15 May.
The Dublin Guitar Quartet perform as an Official Showcase Artist on 16 May.
Irish company Artsada in association with Gemeente Amsterdam and Fonds podium kunsten will host a showcase of Asko|Schönberg Ensemble, also on 16 May, at which several short works by internationally renowned Dutch composer Louis Andriessen, who celebrates his 80th birthday this year, will be presented.
Irish Composer, CEO and artistic director of The Night with … Matthew Whiteside facilitates a mentoring session on developing a career as a composer on 16 May.
More information on Classical:Next here.