CMC presents its annual student New Music Marathon in Dundalk Institute of Technology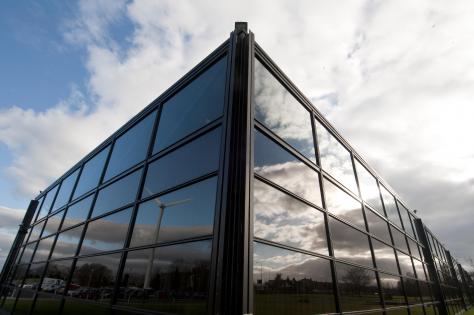 Carroll Building, DKIT
The annual marathon of new music by student composers and performers takes place on 5 November from 11.30am - 5.00pm at the music department in Dundalk Institute of Technology (DKIT).
Two concerts programmed by Ciarán Hope, Composer and Lecturer at DKIT, will take place throughout the day, alongside a talk from him and a tour of the campus. The day will feature composition and performance students from the University of Ulster, Magee (Derry); NUI Maynooth; University of Limerick (UL), and the Dundalk Institute of Technology.
The concerts will include an eclectic mix of piano works, electroacoustic/acousmatic, mixed-media and live electronic pieces. Admission to each concert is free and open to the public.
CMC has been organising the annual student new music marathon since 2006 and it is now firmly established as an important day in the calendar of composition and performance students not only for the performance opportunity that it offers but also for the opportunity for students from all around the Island of Ireland to meet and discuss their work.
CMC would like to acknowledge the support of the Dundalk Institute of Technology for hosting this year's marathon. 
Schedule for the day  
11.30 Registration / Coffee
12.15 Concert One
1pm lunch
2pm Talk by Composer Ciaran Hope
3pm Concert Two
4pm Concludes with tour of Campus
A full programme of the day is available to download here.