CMC Composer Daragh Black Hynes wins Seán Ó Riada Composition Competition at Cork International Choral Festival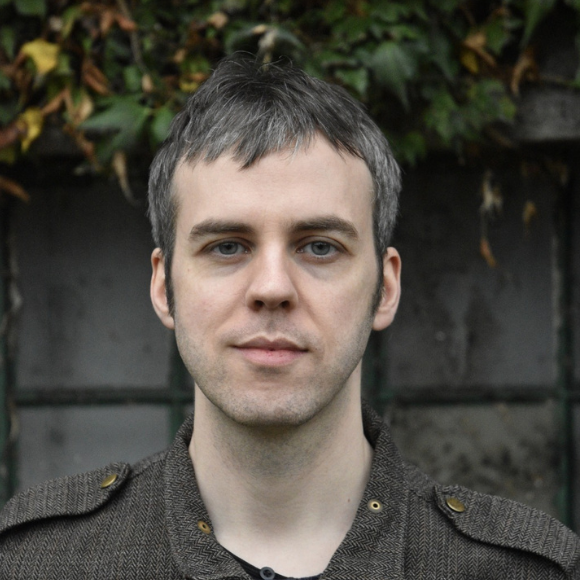 Daragh Black Hynes has been announced as the winner of the prestigious 2022 Seán Ó Riada Composition Competition at the Cork International Choral Festival.
As the winner, his composition Behind This Light will receive its world première in the spectacular surrounds of St. Fin Barre's Cathedral Cork on Friday 29th April at 7pm.  The performance will be part of Chamber Choir Ireland's annual collaborative concert with the festival's choir-in-residence Chamber Choir Ireland. 
Daragh Black Hynes is a Dublin born composer and guitarist. His instrumental works have been performed by ConTempo Quartet, Concorde Ensemble, Elaine Clarke, The Doolan Quartet, Kazuhito and Koyumi Yamashita and others, and his electronic music output includes the 2020 release 'Relative States Volume I', an album of works which received extensive play by Bernard Clarke on RTE Lyric FM The Blue of the Night.
His recent works include solo horn work Ditan, composed for Cormac Ó hAodáin as part of the CMC Colleagues initiative and premiered as part of Culture Night 2021; guitar piece Proteus for Hungarian guitarist Katalin Koltai, which was selected for the 'Ulysses Journey 2022' project; the score to the award-winning animated short 'The Dead Hands of Dublin'; and string quartet 'Procession' which won the 2018 West Cork Chamber Music Festival Composition Competition. He is currently collaborating with flutist Emma Coulthard on a new work for flute as part of the 2022 CMC Colleagues initiative.
He studied composition at DIT Conservatory of Music and Drama (TUD) with Jane O'Leary and subsequently relocated to Beijing where he completed a master's in composition with Jia Guoping at the Central Conservatory of Music. On returning to Dublin, he undertook PhD studies with Gráinne Mulvey at TU Dublin Conservatoire, completed in 2021.
On receiving the news of his win, Daragh said,
It's a great honour to be chosen as winner of the Seán Ó Riada Composition Competition. I'm in highly esteemed company with the winners of previous years, and it's wonderful to have the chance to participate in the Cork International Choral Festival. I had decided at the outset to use a text by Joyce for my work, and ultimately selected Ulysses – I found the process of setting Joyce's text to music incredibly inspiring, and I'm absolutely delighted that the work will be premiered by the brilliant Chamber Choir Ireland!
His composition, Behind This Light was chosen by the members of the judging panel, CCI member Eoghan Desmond, composer Rhona Clarke and Paul Hillier, Artistic Director and Conductor of CCI, who summarised their reaction and evaluation to Daragh Black Hynes's winning piece as follows:
The composer skillfully exploits the choral texture to illustrate Joyce's text, and the adventurous harmonic language mirrors the famous stream of consciousness. The diversity of rhythms and varying sense of pace made this piece stand out from the other entrants and will make it interesting also for any choir that may sing it.
Initiated in 1972, the present format of the Seán Ó Riada Competition offers a platform for Irish composers to have their work judged and rewarded purely on its own merits without the judges being influenced by the reputation or status of the composer.  All compositions are submitted under a pseudonym, with the author's real name not being revealed until after the judges' decision has been made. Works composed in the Irish language are encouraged. The competition has, as a central aim, the intention of providing Irish choirs with fresh, authentic material for inclusion in their programmes. 
The competition has attracted the attention of many highly-regarded composers, with past winners including Rhona Clarke, Frank Corcoran, Séamas de Barra, Marian Ingoldsby, Michael McGlynn, Kevin O'Connell, Amanda Feery, and Donal Sarsfield, and Norah Constance Walsh, among others. 
Further details will be announced in the coming weeks on Cork International Choral Festival's website.