CMC announces 2020 Emerging Composers
CMC is delighted to announce its two Emerging Composers for 2020: Ultan O'Brien and Áine Mallon.
The CMC Emerging Composer scheme was established to provide supports and professional development opportunities to emerging composers, as a foundation programme for future Associate Representation. Throughout 2020, Ultan and Áine will receive mentoring and professional development opportunities in an individualised programme created by Contemporary Music Centre.
Ultan O'Brien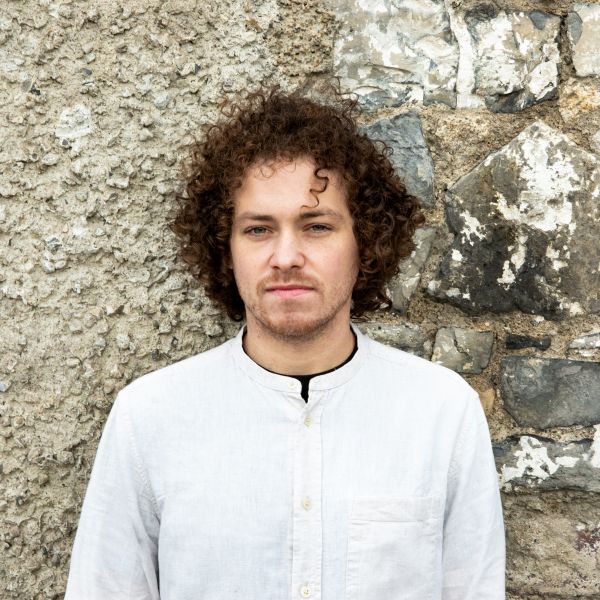 Ultan O'Brien is a performer-composer exploring sonic possibilities of the viola and fiddle, drawing from a rich background in traditional Irish music and classical music. Ultan plays a Michiel de Hoog violin thanks to the support of the Music Capital Scheme and the Department of Culture, Heritage and the Gaeltacht, Music Network and The Arts council. Ultan has a special interest in collaboration within the arts and the creative processes that emerge from collaborative projects. As a performer-composer, Ultan's practice is focussed on experiences in traditional Irish music, classical music and electroacoustic composition, exploring points of intersection and balance of the organic sounds of real-world field recordings, fiddle, viola and synthesised "machine" sounds to create a sound-world incorporating many modes of listening and engagement.
Ultan writes, records, performs and tours traditional and contemporary Irish music as a soloist and with a number of groups/ bands including Irish/Finnish folk group Slow Moving Clouds, Irish folk band Skipper's Alley, Scottish/Irish/Manx collaboration Aon Teanga:Un Çhengey, Irish/Persian collaboration Tulca, and duos with Nic Gareiss (dance), Garth Knox (viola d'amore), and Paul Roe (clarinet).
Ultan was born in Germany and raised in Ireland and began learning the fiddle at a young age from a variety of musicians in county Clare. He has since studied contemporary and classical music for violin in Dublin's Conservatory of Music and in the Kodály Institute in Kecskemét, Hungary and completed an M.Phil in composition in Trinity College, Dublin.
Áine Mallon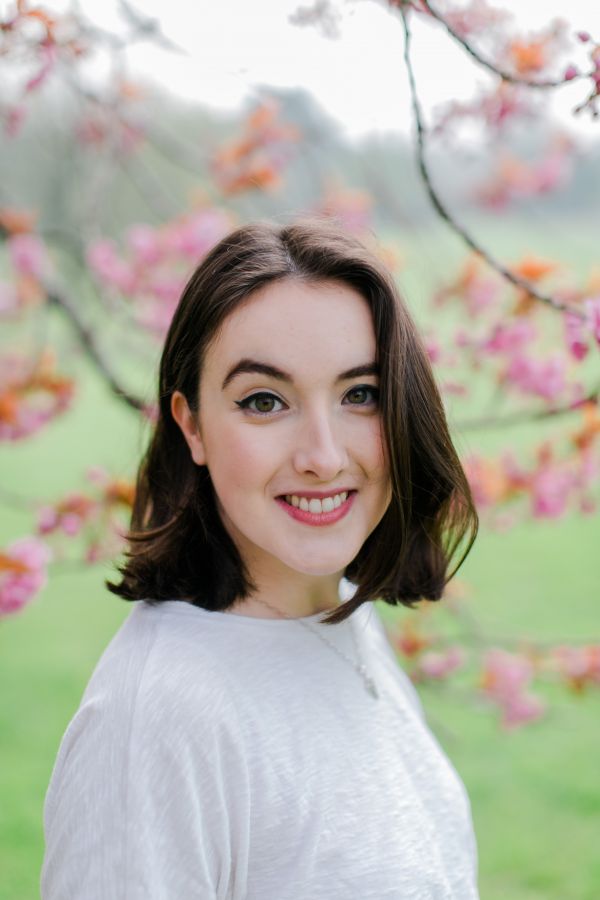 Áine is an Irish-born composer, musician and performer with a broad interest in style and genre. As a composer, Áine has written a range of music varying from large scale theatrical works to smaller choral, chamber and solo pieces in a range of styles including contemporary classical and Irish folk. Áine was selected the winner of the 2019 ORA Singers Composer competition and audience prize by a panel of esteemed judges including Stephen Fry, John Rutter CBE, Susanna Eastburn MBE and Katie Tearle MBE. Conducted by Suzi Digby OBE and sung by the award-winning ORA Singers, Áine's "imaginative and folk-inspired reflection touched the hearts of the judges and audience members alike."
Áine is a recipient of the 2017/18 'Emerging Artists Award' from nationally acclaimed organisation 'Moving on Music and supported by The Esmée Fairbairn Foundation, where she has had the opportunity to compose for a variety of professional ensembles and work with musicians and fellow composers of the highest calibre, including members of the 'Hard Rain Soloist Ensemble' and the 'Piatti Quartet'. Consequently, her first string quartet 'Flotsam', based on plastic pollution in our oceans affecting marine life, was received to critical acclaim on its premiere in November 2018. It has since been toured across the U.K and Ireland, including a recent performance in the National Concert Hall, Dublin.
Known for her focused vision and meticulous attention to detail, Áine has been commissioned to work on a range of projects, many supported and funded by the Arts Council of N.Ireland; the most extensive of which being a large scale folk suite commissioned by Fermanagh & Omagh District Council in partnership with Comhaltas Ceoltóirí Éireann's regional centre Dún Uladh and the Royal Scottish Pipe Band Association NI, and performed across Ireland by the Two Traditions Orchestra in 2019.
One of her recent works was selected for performance at the 'New Sounds from Manchester' concert for emerging composers at the University of Manchester, where a chamber piece of hers was programmed alongside a new work by Manchester-based composer and professor, Philip Grange.Áine read music at the University of Manchester and graduated with Honours in 2017. She has studied under renowned composers such as Prof. Camden Reeves, Dr Richard Whalley, Elaine Agnew and Dr Laura Bowler.