St Brigid's Day in CMC
Tue 5 Feb 2019
CMC marked Lá Fhéile Bríde / St. Brigid's Day on 1 February with a performance of works by Anne-Marie O'Farrell, Eibhlis Farrell, Joan Trimble, and Judith Ring.
The event was attended by ambassadors and cultural representatives from Australia, Brazil, Egypt, France, Germany and Morocco, along with a selection of composers and music promoters.
Cellist Martin Johnson performed a new work for solo cello by Judith Ring, Wildwood Five, and composer and harpist Anne-Marie O'Farrell gave a preview performance of her new work AirDance ahead of its premiere the following day on 2 February at the London Irish Centre as part of the Irish Embassy's Lá Fhéile Bríde/St. Brigid's Day Festival. Also included were works for solo harp by Eibhlis Farrell and Joan Trimble.
Below are a selection of photos from the event.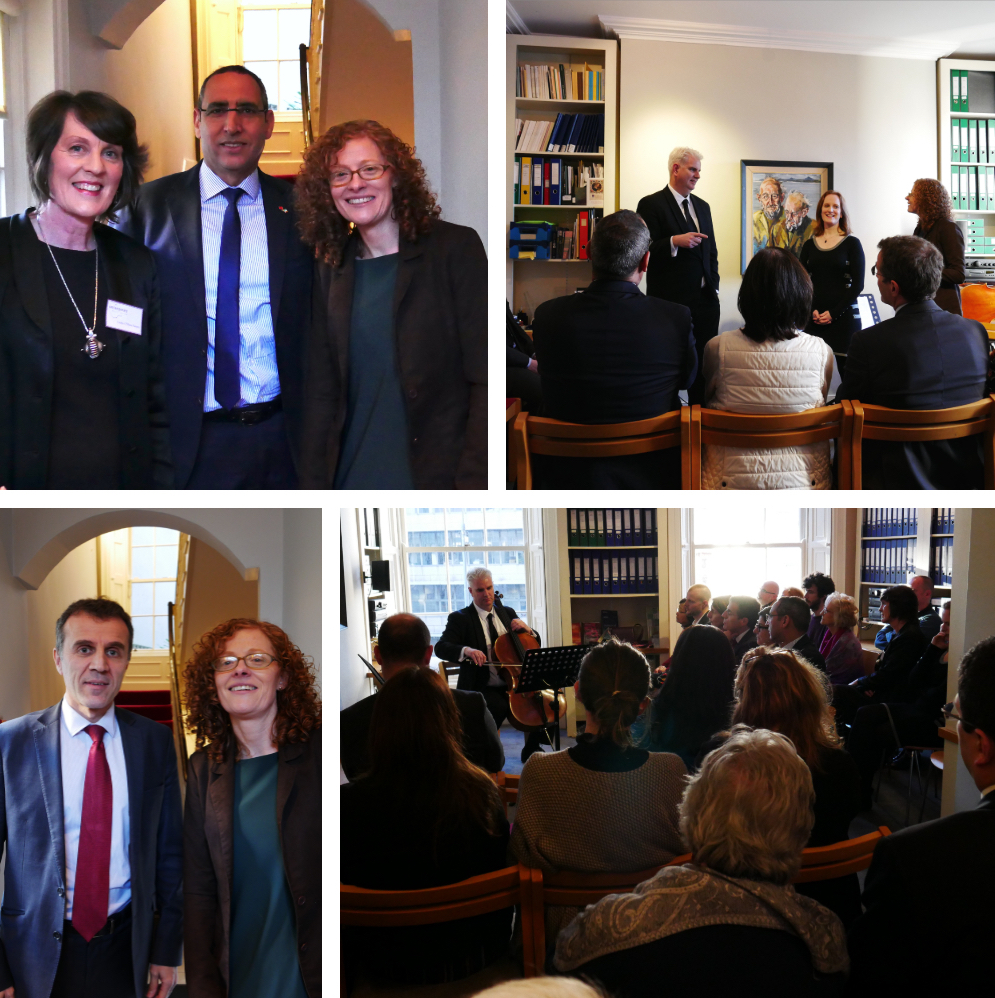 Left to right: Linda O'Shea Farren (CMC), Lahcen Mahraoui - Moroccan Ambassador, Evonne Ferguson (CMC Director); Martin Johnson and Judith Ring in conversation with Evonne Ferguson; Evonne Ferguson with Stéphane Crouzat - French Ambassador; Martin Johnson performing in CMC's Library

Anne-Marie O'Farrell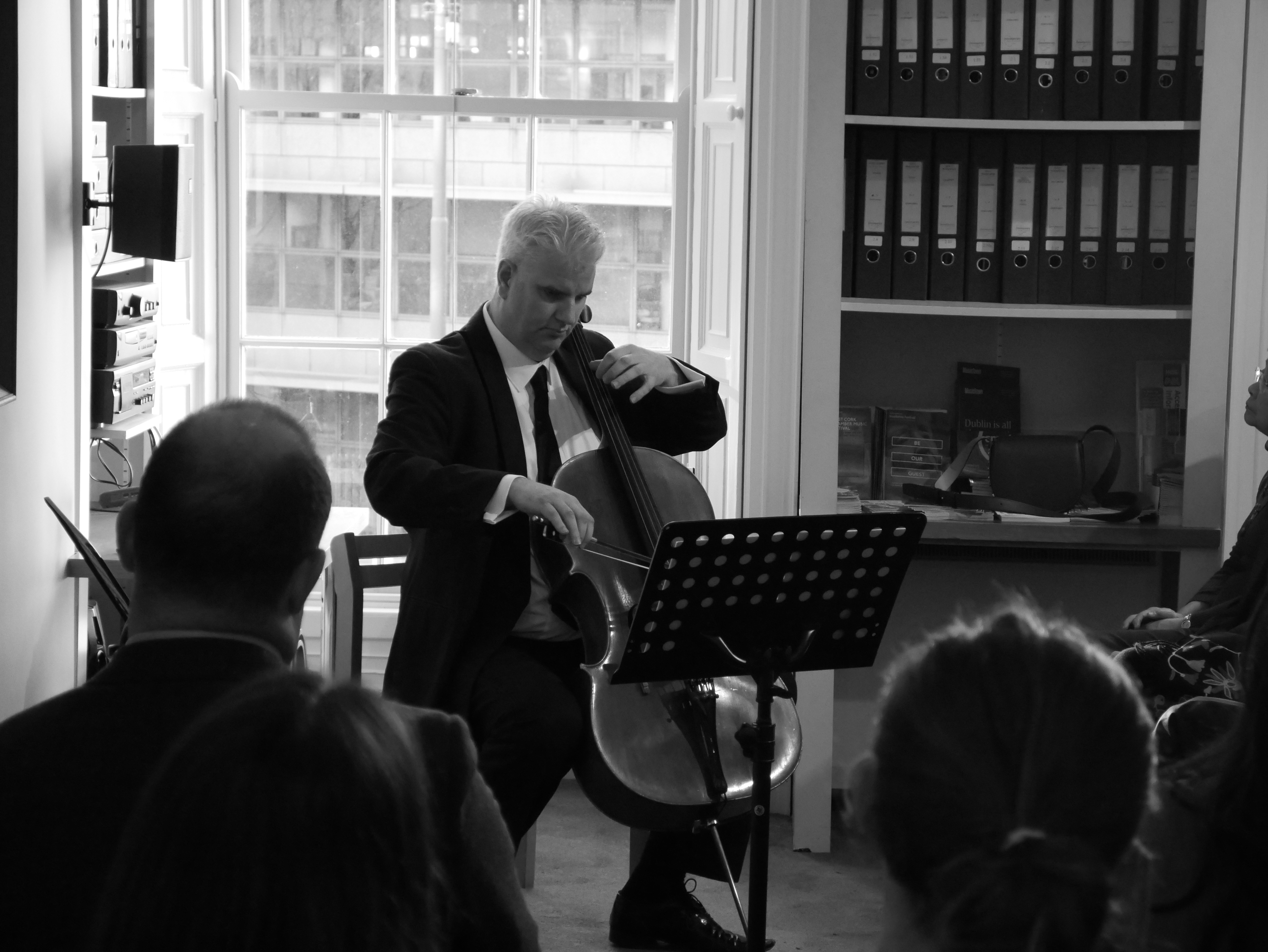 Martin Johnson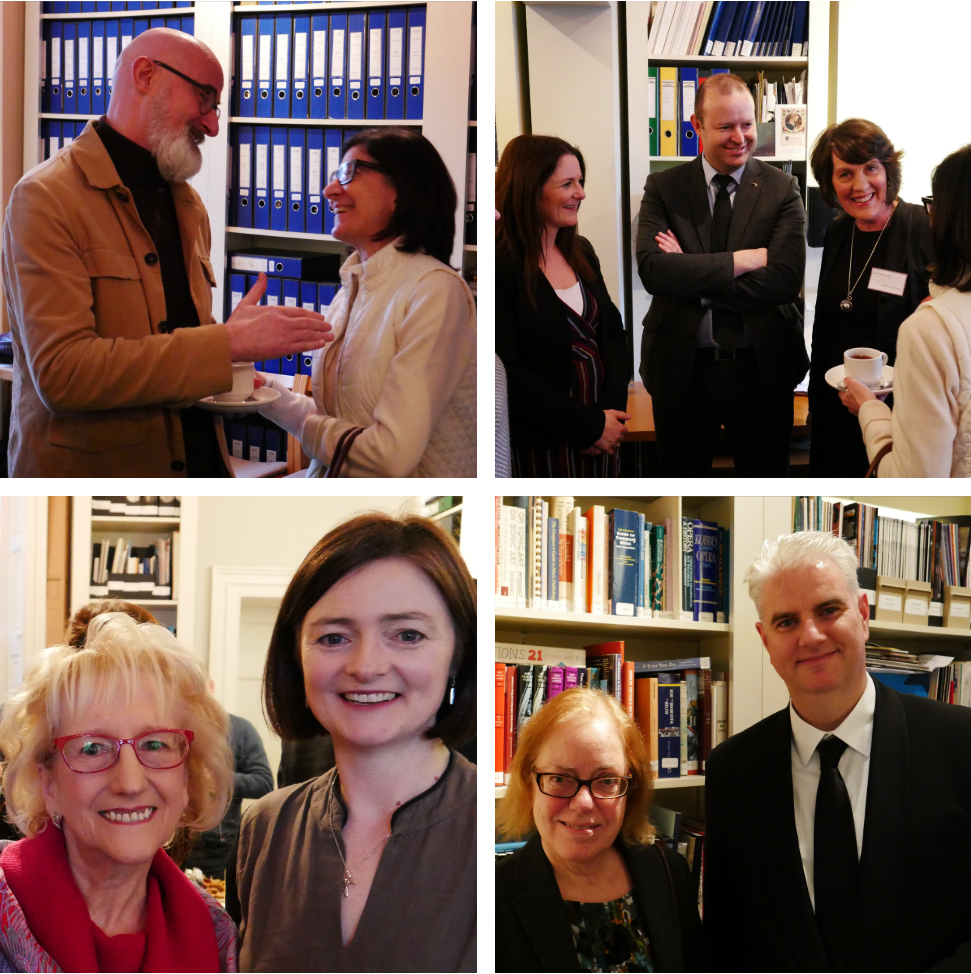 Left to right: Composer Greg Caffrey with Eliana Zugaib - Brazilian Ambassador; Helen Lawlor (Ionad na Cruite and commissioner of Anne-Marie O'Farrell's 'AirDance'), Simon Mamouney - Australian Embassy, Linda O'Shea Farren (CMC); Composer Eibhlis Farrell, Anne-Marie O'Farrell; Composer Jane O'Leary, Martin Johnson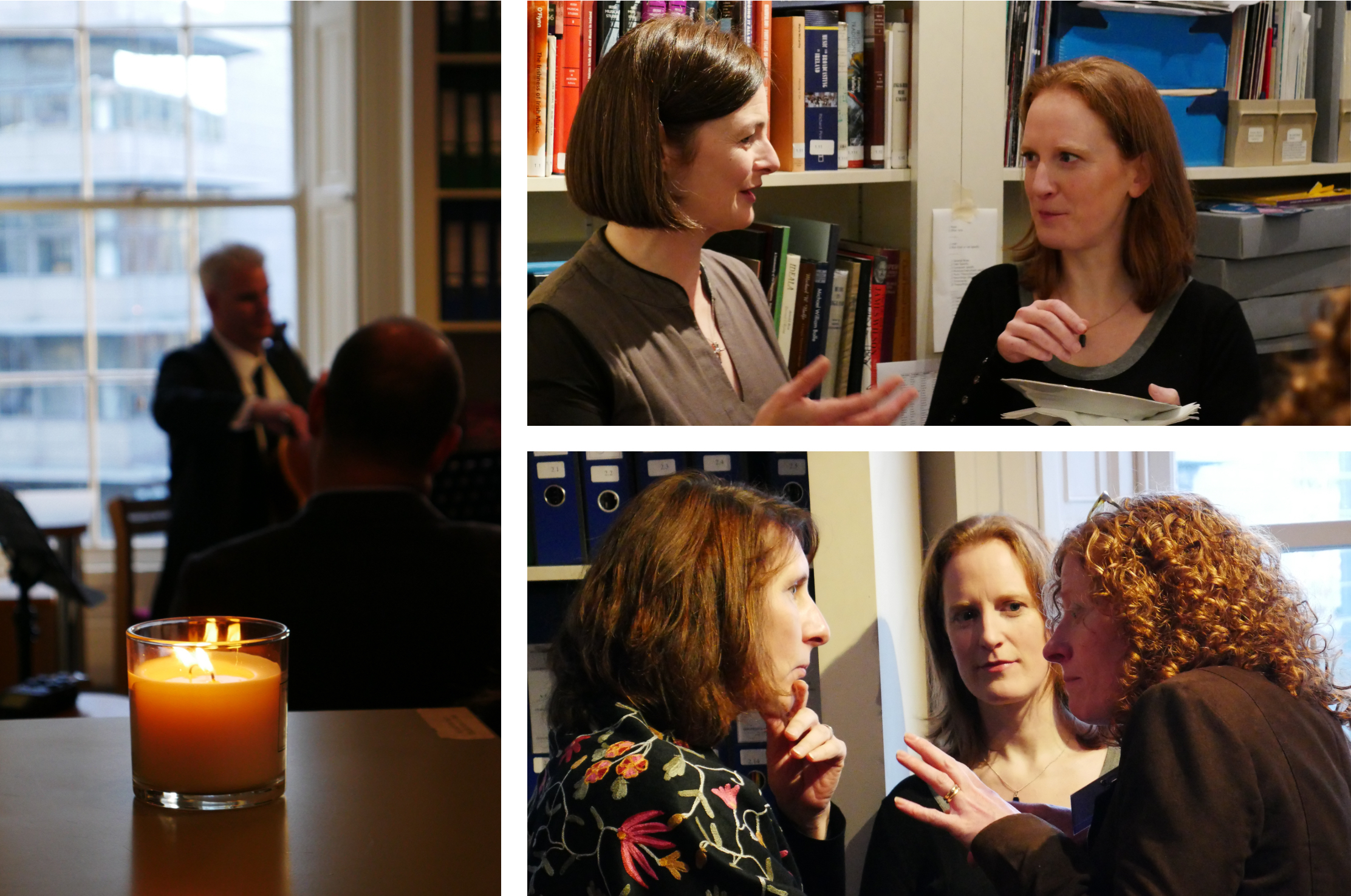 Top right: Anne-Marie Farrell, Judith Ring; bottom: Deike Potzel - German Ambassador, Judith Ring, Evonne Ferguson (CMC)