Finegan Viscardi Duo featuring music by Brian Boydell, John Buckley & Anne-Marie O'Farrell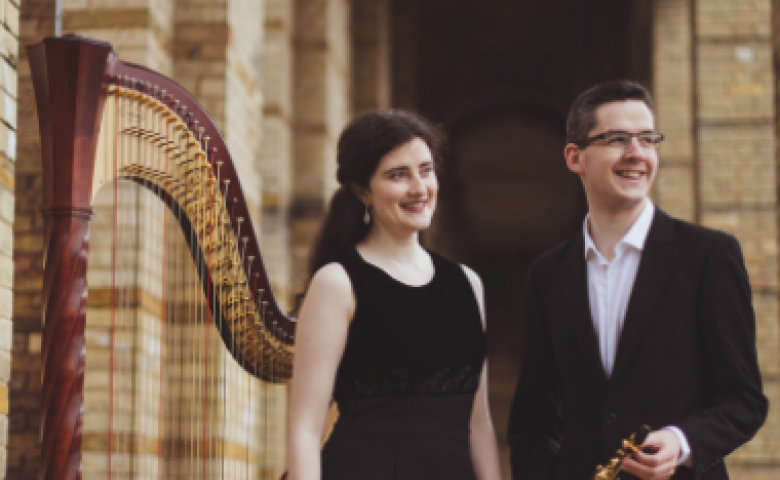 The Finegan Viscardi saxophone and harp duo comprises of prize-winning Irish musicians, and graduates of the Royal College of Music London and TU Dublin Conservatoire, Robert Finegan and Tara Viscardi. Their original programmes have been presented at the 2020 and 2021 Bloomsbury Festivals, London; the Irish Cultural Centre in Hammersmith; the Embassy of Ireland, London; Goodenough College; and the Royal College of Music Chamber Music Series.
The duo are currently working on the release of their debut EP with support from the Royal College of Music Accelerate Scheme. The EP will include folk music from the UK and Ireland in different contexts. Experienced educators and passionate about outreach, the duo are committed to inclusivity and accessibility across all aspects of their music-making. This concert will consist of a selection of those folk song arrangements, including those by John Buckley, as well as original works by Anne-Marie O'Farrell, Tara Viscardi and Brian Boydell (for solo harp).
Programme
The following works by CMC Composers will be performed at the concert:
John Buckley - Eleanor Plunkett
Anne-Marie O'Farrell - The Jolly Figs
Brian Boydell - A Pack of Fancies for a Travelling Harper.
Tickets
Tickets €20, available via Eventbrite.