Finegan Viscardi Duo EP Launch at Bloomsbury Festival
The Art Workers' Guild (Main Hall)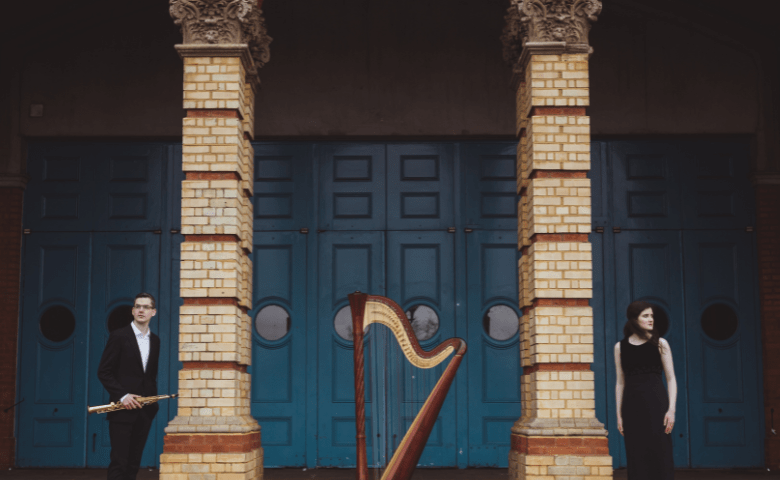 Robert Finegan (saxophone) and Tara Viscardi (harp), The Finegan Viscardi Duo, launch their Debut EP 'Uncovered Roots' at the 2023 Bloomsbury Festival, coinciding with this year's festival theme 'Grow'. The EP features folk music from the UK and Ireland in different contexts, arranged for saxophone and harp, and includes music by Benjamin Britten, James Oswald, Robert Owen, John Buckley, Turlough O' Carolan and Tara Viscardi. A new work by harpist-composer Anne-Marie O' Farrell entitled 'The Jolly Figs' was commissioned with support from the Royal College of Music Accelerate Scheme and will be showcased alongside the EP release.
In addition to releasing on all the usual streaming platforms, the EP will be distributed via QR codes attached to prints of artwork by Irish artists Claudio Viscardi and Ken Finegan which will be available on the evening. Violist Martha Campbell, who features on the EP, will be the guest artist for the event.
Tickets
Tickets £12/10, available via Eventbrite.