hcmf//: Join us for a nap
Bates Mill Photographic Studio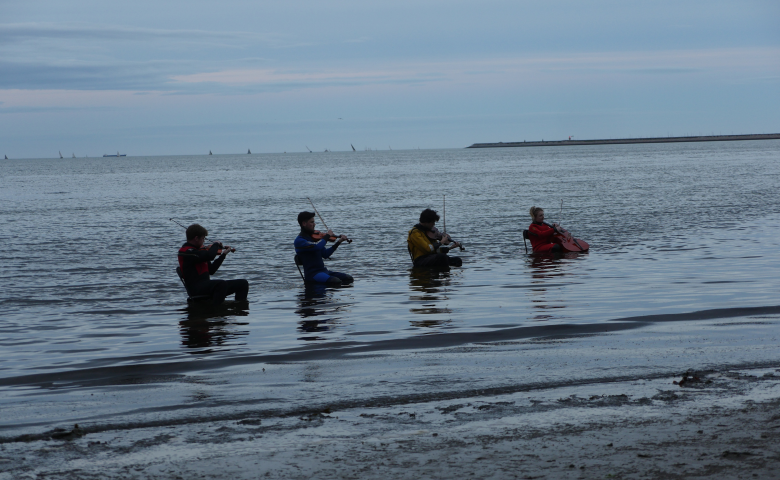 Image © Kirkos Ensemble
Kirkos are pretty tired after the long journey from Dublin, and since festivals can be intense, we're sure a lot of you are tired too. Join them for a 20-minute nap.
Given that falling asleep in public isn't for everyone, please feel free to bring a book, podcast, flask of tea, or anything else that will help you rest and decompress for a few minutes.
We'll try to make the space comfortable, but please do bring anything that will help you relax. We only ask that you make sure not to disturb or endanger other nappers.
Produced by hcmf// as part of The Current Climate; supported by Culture Ireland
Kirkos is funded through Arts Council of Ireland Arts Grant Funding and supported by Dublin City Council
Programme
Kirkos Ensemble - Join us for a nap 20'
Tickets
Free, please feel free to bring anything that will help you take a short nap or rest (eg. blanket, earphones, a book, an eye mask).