Limerick Early Music Festival presents Dialogues: Creative Conversations Between Old & New featuring music by Fiona Linnane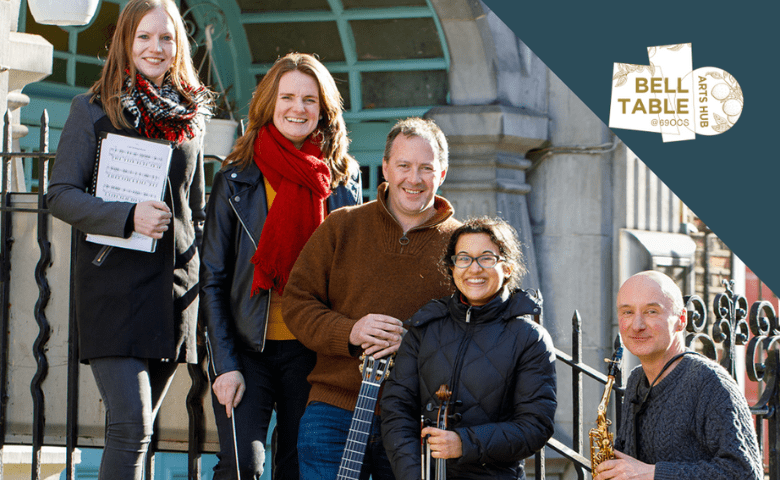 Limerick New Music Ensemble: Fiona Linnane, director; Triona Walsh, soprano; Valerie Gunning, violin; Roisin McMullin, viola; Markus Kraeber, saxophones/clarinets; Darren Murphy, guitar; Aoife Chawke, piano & harpsichord.
Limerick New Music Ensemble (formerly CoMA Limerick) presents a programme of new and existing works reflecting on early music and its relationship with the contemporary canon. Featuring a faux Baroque suite by Fiona Linnane " The Common Will Suite ".
Taking its name from Vincenzo Galilei's 16th-century treatise Dialogo della musica antica et della moderna, ('Dialogue regarding ancient and modern music'), this concert will premiere new pieces composed by members of the ensemble in collaboration with H.I.P.S.T.E.R. and the Limerick Early Music Festival, exploring aspects of early music. Directed by Fiona Linnane and featuring guest artist Yonit Kosovske on harpsichord, the ensemble will bring their usual blend of eclecticism, whimsy and musical diversity for their inaugural LEMF performance.
Audience members are warmly invited to the Belltable foyer to meet the composers Asako Hirabayashi, Edwin McLean, Fiona Linnane, and members of LNME immediately following the concert DIALOGUES: Creative Conversations Between Old and New.
Tickets
Tickets are available via the Belltable Limerick.