CMC Sparky Conversations #3: Considered Curation with New Music Dublin Artistic Director John Harris (Online)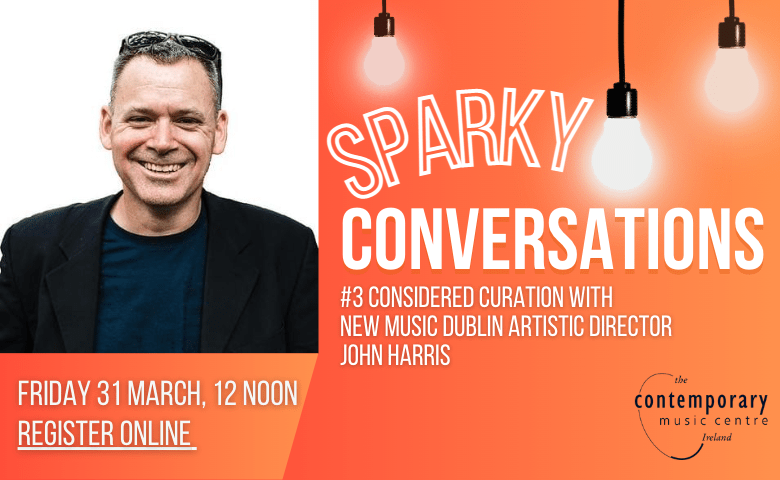 The Contemporary Music Centre is delighted to welcome John Harris to lead the next instalment in our new online series: Sparky Conversations. Sparky Conversations are monthly community conversation events that bring composers, performers and contemporary music practitioners together to explore big topics, dive deep and spark ideas.
Hosted by CMC, each month's event will focus on a specific topic of interest to the new music community – from audience development, to copyright and creative freedom, to diversity and inclusive practice, to climate action for artists – and invite a guest to talk about their experience of that topic in an open conversation. It is a space to discuss, ask questions and share experiences, even to disagree. 
Join us for Sparky Conversations #3: Considered Curation with John Harris
John Harris, Artistic Director of New Music Dublin, will present his observations and answer questions on curation, balanced festival programming, and how to be "on the radar". He will also share ongoing research in to career progression as a composer in Scotland, and the systemic and personal factors that influence composers' careers".
Register
Sparky Conversations are open to composers, performers, and any professional practitioners within the contemporary music community on the island of Ireland. Register for the Zoom event here.