New Dublin Voices 'The Island Itself' featuring works by Elaine Agnew & Linda Buckley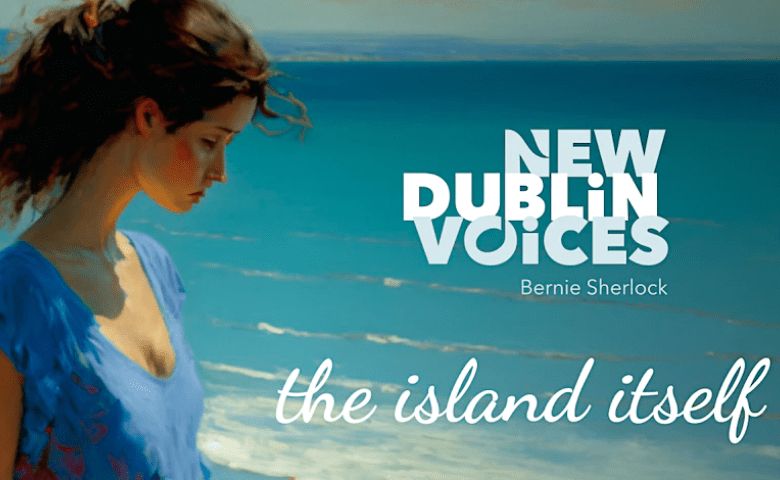 New Dublin Voices is proud to give the world premieres of six extraordinary and powerful pieces for choir on 25 February 2023 in the Chapel of Trinity College Dublin at 7pm
These pieces, commissioned with funding from the Arts Council, are by acclaimed women composers, who chose texts by contemporary Irish women poets. The composers were selected by the conductor of New Dublin Voices, Bernie Sherlock, and come from Slovenia, Canada, England, Ireland and the United States.
By chance, four of the composers chose poems celebrating Ireland and the sea, whether evoking the beauty of the coast or the challenge of changing into your togs under your towel. A fifth reflects, with understated power, on the tragic death of Savita Halappanavar and her baby in 2012, while another explores the sheela-na-gigs – curious medieval carvings of women – found on White Island in Lough Erne.
The Six Commissions
As Heather Curves by Nicola Lefanu (England), from "Beara Peninsula" by Eithne Strong
I Tell the Truth by Joan Szymko (USA), from "Female Figure" by Susan Connolly
Winter in Inis Meáin by Linda Buckley (Ireland), from "Immram: Inis Meáin" by Louise C. Callaghan
Skinny Dipping by Elaine Agnew (Ireland), from "Skinny Dipping" by Jean O'Brien
The Island Itself by Sarah Quartel (Canada), from Homage to Omey by Joan McBreen
Waking by Tadeja Vulc (Slovenia), from "Waking" by Doireann Ní Ghríofa
The concert also presents a seventh world premiere: a deeply personal piece by Waterford composer Ben Hanlon who, in Rachel's Lament, quotes the prophet Jeremiah in response to the killing of Irishwoman Jennifer Poole by her partner in 2021.
To bring this exceptional concert to a close, New Dublin Voices will be joined by special guests, the leading Belfast choir Cappella Caeciliana (conductor, Matthew Quinn), for a performance of the stunning Mass for Double Choir by Swiss composer Frank Martin.
Tickets
Tickets available on Eventbrite.