Music Current 2023: Nader Ensemble 'Doppelganger'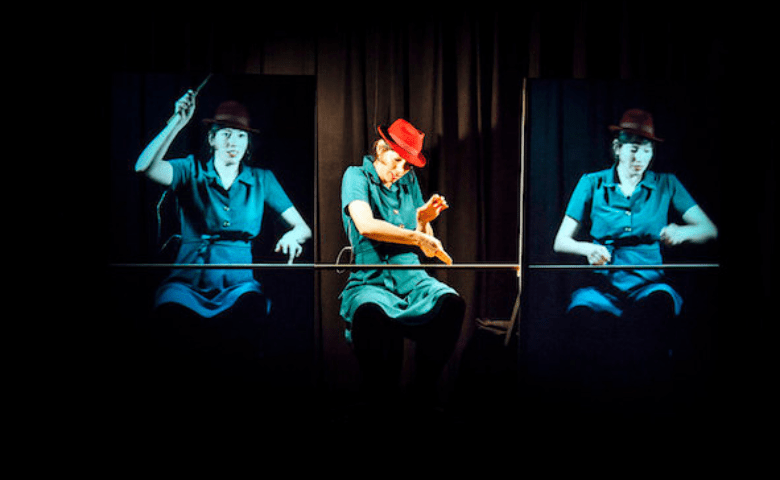 This event is part of Music Current 2023, view the full programme here.
In his 1900 short film "l'Homme Orchestre", movie pionier Georges Méliès manages to conjure up six doppelgängers of himself, due to meticulous preparation and hours of montage. With today's technology, we can (virually) double ourselves easily. We chat with friends from other continents via Skype, while on Facebook checking in on our favorite bar around the corner. 
In this Doppelgänger concert programme, Nadar presents a multi-layered musical and visual discourse, with avatars as main characters. Whereas the piece by Jessie Marino sets a magic and confusing atmosphere, Michael Beil and Pierre Jodlowski create a more gloomy wonderland, full of Lynchian alienation. Finally, Stefan Prins leads us to the dark side of the wondrous technology. 
"Anyone who has followed the Belgian new-music group the Nadar Ensemble during these last years will know that very little of what they do is 'inside the box" [Annemarie Peeters, Cambridge University Press]
Adventure, interdisciplinarity and above all a strong and critical contact with today's world through the use of new technologies. These are some of the main objectives for the Nadar Ensemble and what we hope to share with Gaspard-Félix Tournachon (1820-1910), whose pseudonym was Nadar. He was not only a well-known photographer, balloonist, caricaturist, spy, art critic and curator, but he also regularly organized informal "salons" to which he invited artists, thinkers, writers and scientists, thus creating a true cross-disciplinary dialogue. 
Since our 21st century is pluriform, multi- and transmedial, and is more and more inhabited by digital natives and a networked generation Nadar Ensemble is not only fascinated by contemporary music, but also by film, visual arts, performance, theatre, installation art and all that is contained – or not – by these categories. The Nadar Ensemble wishes to develop forms of musical presentation that reflect this world, in an attempt to anchor new music more strongly in today's world. 
Nadar performed a.o. at the Darmstadt International Ferienkurse für Neue Musik, Donaueschinger Musiktage, Tzlil Meudcan Tel Aviv, Ultima Oslo, Platforma Moskou, Holland Festival, Opera Göteborg, Tfnm Zürich, San Martin Buenos Aires, Acht Brücken Cologne, Tampere Biennale Finland, Harvard University Boston… Nadar was invited as guest curator for the SPOR festival in Århus. Although Nadar is artist in residence at DE SINGEL Antwerp, its hometown is Sint-Niklaas, known for its famous hot air balloon festival.
Programme
Georges Méliès: L'Homme Orchestre (1900)*
Jessie Marino: Rot Blau, for 2 performers (2009)*
Pierre Jodlowski: OUTERSPACE, for trombone, audio and video (2018)*
Stefan Prins: Generation Kill - offspring 1, for cello, percussion, 2 game-controller performers, 2 video-projections and live electronics (2012)*
Marx Brothers: Mirror Scene from Duck Soup (1933)
Michael Beil: Key Jack, for pianist without piano, live video and tape (2017)*
* Irish Premiere
Performers
Marieke Berendsen, scenography Generation Kill
Yves Goemaere, percussion
Wannes Gonnissen, sound
Robin Goossens, business manager
Pieter Matthynssens, cello, artistic director
Elisa Medinilla, pianist without piano, game controller
Thomas Moore, trombone, game controllers
Stefan Prins, artistic director
Veerle Vervoort, production
Tickets
Tickets available via Project Arts Centre.
Music Current is produced in collaboration with the Contemporary Music Centre and supported by the Arts Council/An Chomhairle Ealaíon, and Art Mentor Foundation Lucerne.