PIMA! Fest presents CLOCK Audiovisual Electronic Ensemble by Jürgen Simpson & Mary Wycherley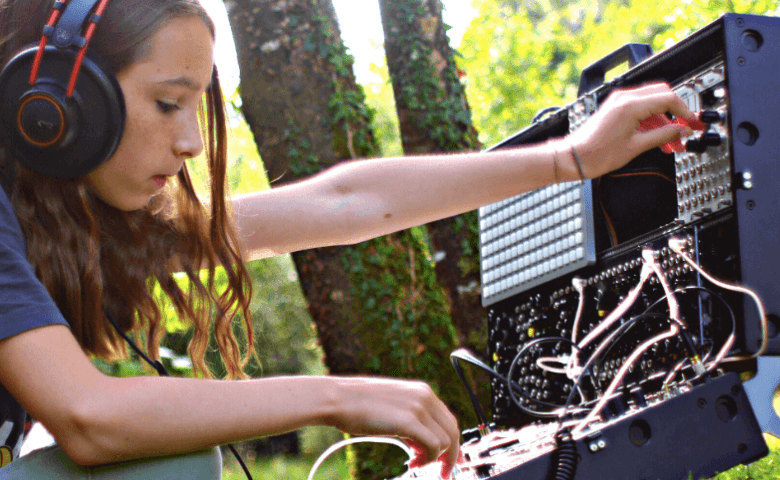 PIMA! Fest '22 invites you to experience CLOCK, an adventure using electronic performance systems curated by Jürgen Simpson and Mary Wycherley and featuring members of Clare Youth Service Music Project.
Electricity may have transformed culture yet the experience of sharing and playing together remains as compelling and vital as it has done throughout past centuries. But today's creative tools are both familiar and strange – an electric guitar looks like a musical instrument, a synthesiser looks more like an electrical experiment, and a VJ might use computer code to create the mesmerising patterns behind a DJ's performance.
This is the new creative landscape, where science and technology meet art, film, performance and music. CLOCK brings young Ennis creatives into an exploration of electronic sound and visuals and invites them to explore and sample their environment through a series of workshops. The process is mentored by composer Jürgen Simpson and dance artist/filmmaker Mary Wycherley in collaboration with Clare Youth Services Music Project and will culminate ivn a public invitation to experience the outcomes that explore new creative possibilities.
Event Information
This is a free event in the Glór Theatre. Please book your ticket here.